Ground Up
Half United opens community garden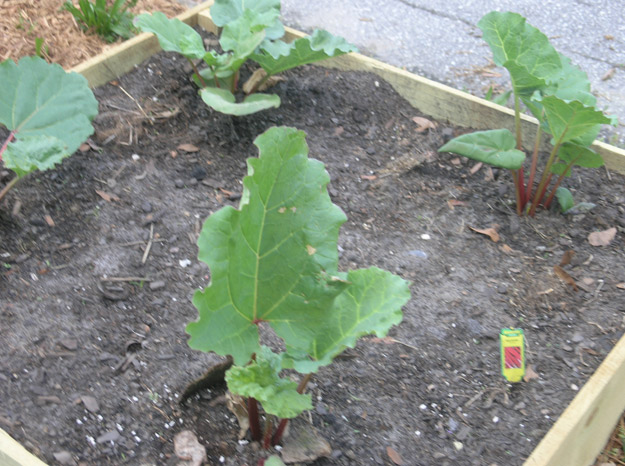 The Strong Roots Community Garden in Wilmington is Half United's recent effort to address food insecurity in New Hanover County.
Children in Fiji and Cambodia have more meals today thanks to the efforts of the Wilmington-based fashion brand with a global agenda that donates half of its profits to programs that address hunger. Now local residents who are also in need will soon be able to pluck fresh fruits and vegetables straight off of the vine in the backyard of Half United's headquarters on North Fourth Street.
More than thirty volunteers recently turned out for the garden's groundbreaking to plant, cultivate, and encourage each other with the community project. Tomatoes, blueberries, cabbage, collards, onions, and various herbs have been planted. At the time of the harvest, residents will be free to gather homegrown produce as they need just in time for summer.
Carmin Black, co-founder of Half United, recognized that children in America are still falling through the cracks when it comes to quality food access, especially during school breaks.
"Children who would be considered living in poverty in America are at least provided two meals a day," Black says. "Over the summer, those kids don't have access to school lunch."
Half United will hold programs, which will be open to the public, at the garden this summer.
"They (young people) can come down and play in the water hose, help us dig," Black says. "There will be various activities for them."
Half United already has a tight Wilmington network of supplementary food organizations in the area. The garden is expected to be another way to support the company's food-giving movement.
"We want to end hunger," Black says, "and we are not shy about that."
Michael Ussery, marketing director for the company, finds the fusion of philanthropy and fashion to be effective in spreading Half United's message.
"If people are not cause driven, the philanthropic elements come in the back door," Ussery says. "Half United brings the fight to the front door of fashion."
Black, who comes from a long line of pastors and community volunteers, has made food insecurity a central theme of her company's message.
"Half United will feed any race, any sex – anyone who is hungry," Black says. "Hunger affects everyone on the planet, rich or poor. Everyone gets hungry."
The Wilmington garden is also being funded by the sale of Half United's Fighting Hunger necklace. The pieces are handmade and available for purchase in over one hundred locations, including Nordstrom stores.
Organizers say they are encouraged by the project's early support.
"We had a massive turn out for the groundbreaking," Ussery says. "Tons of local volunteers and activists came out. Almost everyone in attendance signed up to volunteer to work the garden."