Get Out the Vote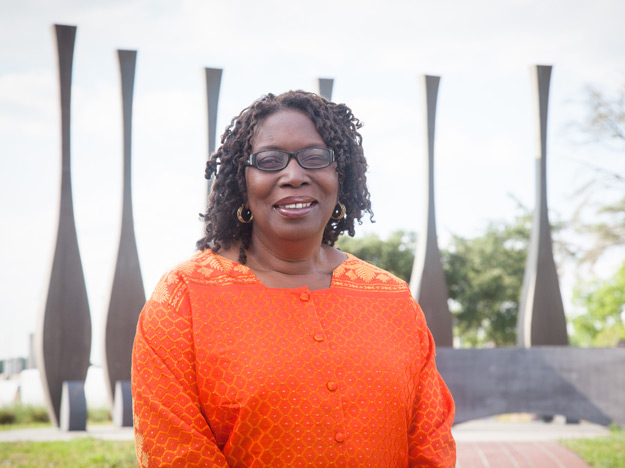 With a municipal election this November and a presidential election approaching in 2016, the president of New Hanover County's National Association for the Advancement of Colored People, DEBORAH DICKS MAXWELL, is gearing up to help voters get to the polls.
"We have to make sure that people are aware and understand about the potential changes," explains Dicks Maxwell.
Despite her frustrations over recent state law changes that slashed same-day registration during the early voting period and required all North Carolinians to show a photo ID when they vote beginning in 2016, Dicks Maxwell urges people to make their voices heard by casting their ballots.
Similar to recent past elections, the New Hanover County NAACP chapter members will provide transportation for voters who need help getting to the polls. Dicks Maxwell also plans to utilize bulletin inserts, social media, and other forms of communication to make the community aware of the impact the voting law changes could have on them.
"It's so important to get out because your vote really counts. If your vote didn't count, there wouldn't be people spending millions of billions of dollars trying to circumvent your vote," Dicks Maxwell says. "There's just a few people who want to take all those fundamental rights away from North Carolinians and citizens and we deserve better."
Dicks Maxwell has led the local NAACP chapter for the past five years. In conjunction with other chapters across the state, Dicks Maxwell is leading efforts to address inequalities in five key areas; economic sustainability, education, health equality; public safety and criminal justice; and voting rights and political representation.
"Making sure that we establish things that are appropriate for the citizens of North Carolina, because we have a lot of things in our legislature that's not (appropriate)," Dicks Maxwell says. "There are a lot of environmental inequities or environmental justice issues here (on the coast), voting rights issues."
She says she'd like to see more people become aware of the issues occurring in the region and take action. Dicks Maxwell plans to reach out to everyone in the community, not just African-Americans.
"People think everyone (in the NAACP) is African-American, and that is totally false," Dicks Maxwell says. "And when we make change and it's positive, it helps everyone. It's not just one ethnic group or one socio-economic group."
As a public health social worker, Dicks Maxwell is no stranger to taking action. In fact, she's been helping people in the community since high school where she tutored elementary school students in reading.
"I've always had a passion for people and doing what's right – always volunteered in some capacity in some sort of organization improving the quality of life for people," she says. "It ties in because social workers are always advocating for justice and for the rights of people while we're also trying to help people in different capacities."
To view more of photographer Meg Beazley's work, go to www.studio133b.com