Get on Board to Join Area Boards of Directors
Get on Board (A board of directors, that is)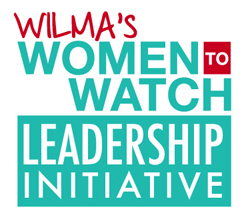 One of the best ways to accomplish three goals – develop leadership skills, make new connections, and volunteer in the community – is to join a board of directors.
To help more women in our region join boards, WILMA's Women to Watch Leadership Initiative partnered with UNCW's QENO (Quality Enhancement for Nonprofit Organizations) and United Way of the Cape Fear Area.
The Get On Board program offers training to potential board members and helps match them with board opportunities based on their skills and interests.
QENO, which will help train potential board members, is a partnership between UNCW and others in the community to assist nonprofit organizations. United Way also helps individuals with potential board opportunities.
Speakers cover three areas during the seminar to help participants get an overview about board service:
1. Professional and personal benefits to serving on a board of directors
2. Roles and legal obligations of a board member
3. Questions every potential board member needs to ask before serving on a board
Visit WILMA's Get on Board website to learn about board candidates, see board openings, or join the program at WILMASGetOnBoard.com.
You can learn more about other women to watch programs at WILMASToWatch.com.
Please email us suggestions at W2W@WILMAOnTheWeb.com.
Stay tuned for details about the next training session, which will take place at our Leadership Accelerator event this summer.
–Maggi Apel, events director, and Vicky Janowski, WILMA co-editor
Co-directors of the Women to Watch Leadership Initiative
Comments
comments