Fresh Look For Under $20K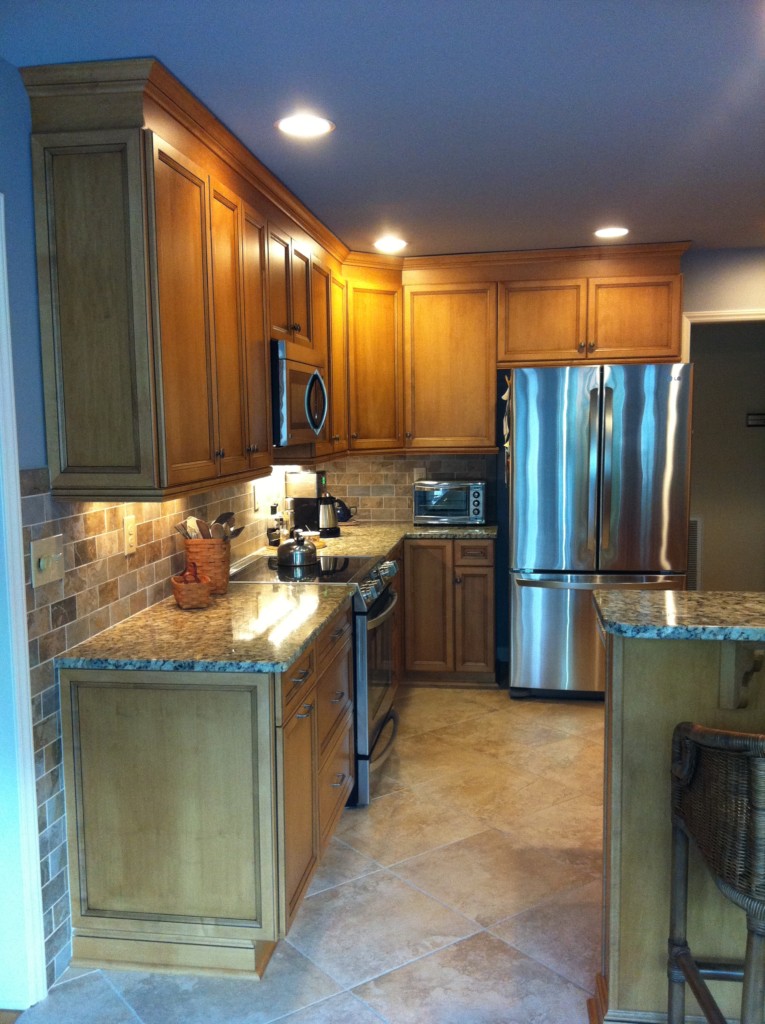 One Wilmington family in the Pine Valley neighborhood hired MarKraft Cabinets when they embarked on their complete kitchen remodel last year. They had built their house in 1990 in the well-established neighborhood because of the schools. Now 22 years later, they were in need of a change.
"We were planning on moving, but decided to update the kitchen instead," said the husband, who has asked to remain unnamed for privacy.
They had replaced the countertops in the kitchen previously and even had replaced the cabinets themselves years ago. This time, they shopped around to find the best way to go about their kitchen remodel. They brought their questions and ideas to Markraft.
"I was afraid that I wouldn't have any leverage if there was anything wrong with the cabinets," he said.
Most of MarKraft's products come with a lifetime guarantee. The design expertise of selection center coordinator, Suzanne Reid, led the Wilmington family to make their decision to work with Markraft.
"When deciding on who to do business with [Suzanne Reid] was the reason we stayed there," he said.
Reid helped them select products that coordinated to create their new look, such as the Ultracraft Charlotte maple cabinets in caramel with a brown glaze with the cabinet door and drawer knobs and pulls by Amerock Hardware (style #53036-WN and #53037-WN pulls and style #1586-WN knobs.)
Markraft Cabinets worked with their contractor on the complete remodel, which included expanding the kitchen space by knocking down a wall connecting to the dining room area and having the wallpaper, and soffits between the ceiling and the top of the kitchen wall removed. These changes provided approximately three more feet of space for the new kitchen and opened the area up. Remodel changes also included installing new large tile flooring, backsplashes, granite countertops, lighting, appliances and new wall paint.
The project took about three months and MarKraft's work cost about $19,000, he said.
"For the last two weeks, we were in Europe. It was a leap of faith. Everything had to come together," he said. "[But] we came back from two weeks in Europe and it was finished. It was clean."
Markraft Cabinets specializes in cabinet and countertop design and installation in both new residential and commercial construction as well as custom remodeling projects. For more information, visit www.markraft.com or call (910) 793-2002.