February Spotlight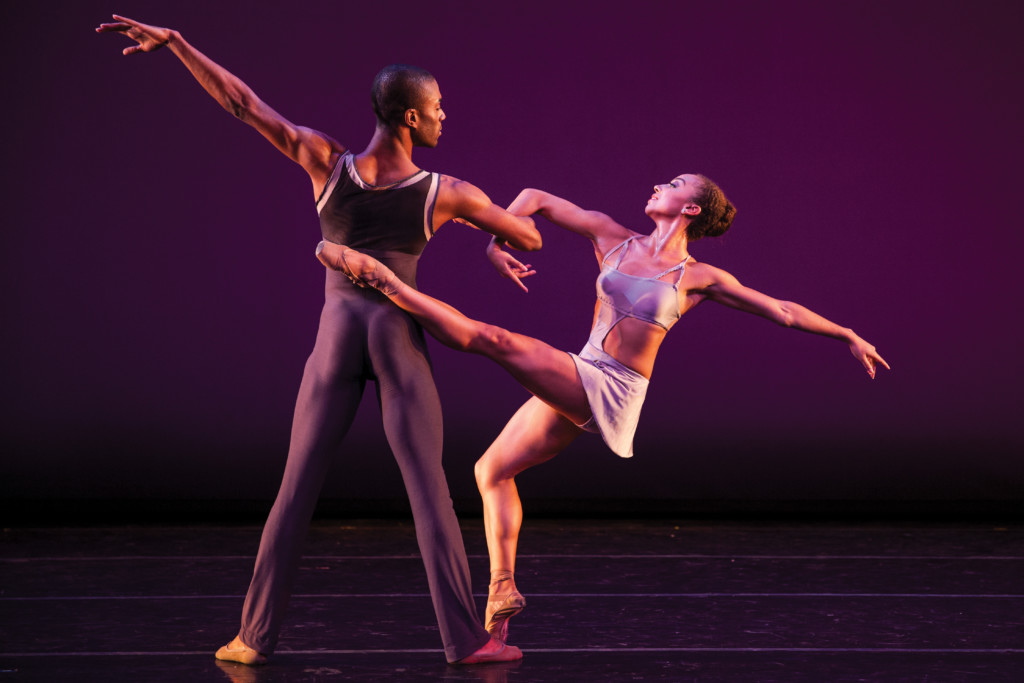 NY Ballet Company Comes to Wilmington
The DANCE THEATRE OF HARLEM visits Wilmington this month to perform at University of North Carolina Wilmington's Kenan Auditorium.
The professional ballet company also will meet with ninth-grade students from throughout the region for a performance and workshop.
The appearance, the troupe's first to the Port City, is scheduled to recognize Black History Month and September's fiftieth anniversary of the National Foundation on the Arts and the Humanities Act of 1965. The Countywide CDC Humanities and Arts Committee, which covers five Southeastern North Carolina counties, picked the company because of its goal to uplift and promote community engagement through the arts. And "because the company uses the language of ballet to celebrate African-American culture," committee chairwoman Joyce West says.
The performance at Kenan Auditorim on February 8 starts at 7 p.m. Info: celebratingthedream.org.
– Vicky Janowski​
Davis named head of NHRMC Foundation
The New Hanover Regional Medical Center Foundation has appointed Schorr Davis as both its executive director and vice president of development. She has acted as interim director since October and has been director of business development since 2010, but Davis has since accepted her latest role in the NHRMC family.
"Together, I'm confident we will have even more success in advancing the Foundation's mission to support New Hanover Regional Medical Center in delivering the high-quality, compassionate care our neighbors count on," says Bill Rudisill, president of the NHRMC Foundation board of directors.
Davis background includes work in health care consultancy and public administration.
– Naomi Spicer
​UNCW adds to School's Athletic Hall of Fame
University of North Carolina Wilmington prepares to induct four athletes into its UNCW Athletic Hall of Fame this month. Former track and field standout Anna Raynor Marbry, women's basketball player Tressa Reese McKeithan, men's basketball player John Goldsberry, and baseball coach Rick Jones are to be inducted.
Raynor Marbry is still one of the most decorated athletes to participate on any athletic team at UNCW in her four seasons (2004-07). She was named CAA Track & Field Athlete-of-the-Year three times, CAA Scholar-Athlete of the Year in 2007, and All-CAA in four events (javelin, high jump, long jump, and 100-meter hurdles).
Reese McKeithan is the fourth UNCW women's basketball player to be inducted into the hall of fame. Reese McKeithan ranks fourth on the UNCW women's basketball program's all-time scoring list.
A brunch for the induction ceremony starts at 10 a.m. February 13 at UNCW's Burney Center. Tickets are $20. Info: UNCWSports.com
– Hunter Joyner
​Majure-Rhett joins CACCE board of directors
Wilmington Chamber of Commerce President and CEO Connie Majure-Rhett now serves as a board member for a group focused on leadership and organizational development for chambers of commerce in North and South Carolina.
Majure-Rhett recently was appointed to serve a one-year term on the Carolinas Association of Chamber of Commerce Executives' board. The association's membership includes chambers of commerce executives and staff.
There are twenty members on the board, elected on a rotating basis.
Majure-Rhett has more than thirty-five years of experience in chamber management. She became head of the Wilmington chamber in 1994. In 2000, she earned a certified chamber executive designation, which is the highest designation for a chamber management profession.
– Vicky Janowski