February Leadership Opportunities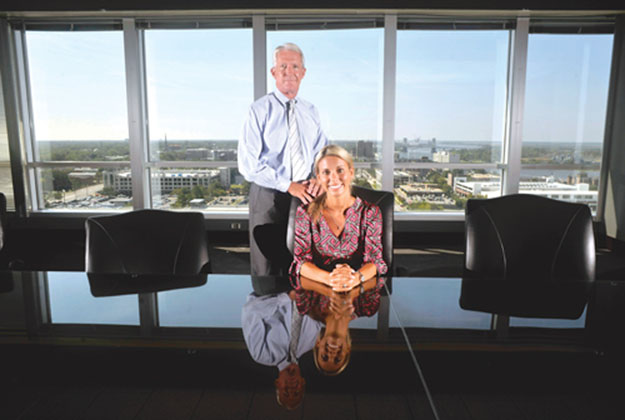 Looking to sharpen your skills? Make connections? Each month, WILMA will highlight upcoming business-related events in the area to help you track down ways to get involved as part of the Women to Watch Leadership Initiative.
February 8: The Wilmington Chamber of Commerce holds its 151st ANNUAL MEETING 5:30-8 p.m. at the Wilmington Convention Center. Grant Whitney, United Airlines' vice president of domestic network planning, is the keynote speaker, and PPD and Furiex Pharmaceuticals founder Fred Eshelman will receive the inaugural Wilmington Lifetime Achievement in Business Award. Tickets are $65, and space for non-chamber members will be as space is available. Click for more.
February 9: UNCW's Swain Center holds a program on SALES ESSENTIALS 8:45 a.m.-noon. Click for more.
February 15: Tracey Jackson leads a workshop on "SMALL BUSINESS OWNER'S GUIDE TO SUCCESS PLANNING" for Coastal Women's Ventures 6-8 p.m. at the YWCA, 2815 South College Road. Click for more.
February 15: Kathy Risley is the speaker at the next INSPIRATION LAB event 6:30-8:30 p.m. at the Fire Station No. 2 venue on Castle Street. Click for more.
February 18: COASTAL WOMEN ATTORNEYS hosts Alice Neece Mine, assistant executive director and ethics counsel, director of CLE, specialization and paralegal certification for the North Carolina State Bar. She speaks about how technology is impacting professional responsibilities in the legal industry. The lunch is noon-1:30 p.m. at the City Club. Click for more.
February 21: PORT CITY YOUNG PROFESSIONAL's monthly networking event is 5:30-7:30 at Platypus & Gnome, 9 South Front Street. Click for more.
February 22: UNCW's Center for Entrepreneurship hosts a seminar in its Nonprofit Series on "HOW TO START A NONPROFIT." The talk, led by David Morrison, of DF Morrison Consulting, covers how to test your idea with the community; why you should work with your community, not against them; and what it takes, with paperwork in particular, to start a nonprofit. Click for more.
February 22: The Wilmington chapter of HOUSEWIVES IN THE CITY networking social is at 6-9 p.m. at Waterman's Brewing Company, 1610 Pavilion Place. Click for more.
February 25: The MILITARY SPOUSE PROFESSIONAL NETWORK's UNCW chapter holds a New Year Kick Off networking social at 5:30 p.m. at JohnnyLuke's KitchenBar, 5500 Market Street. RSVP to norrissr@uncw.edu.
February 28: Brunswick Community College's Small Business Center repeats a popular seminar on "INTRO TO DRONE FUNDAMENTALS" 6-8 p.m. at the college's main campus in Bolivia. Thomas Rooks, commercial/instrument pilot, advanced ground instructor, and certified remote pilot, leads the free talk. Click for more.