Farm Foodies
Second annual Raise the Barn event raises money for Feast Down East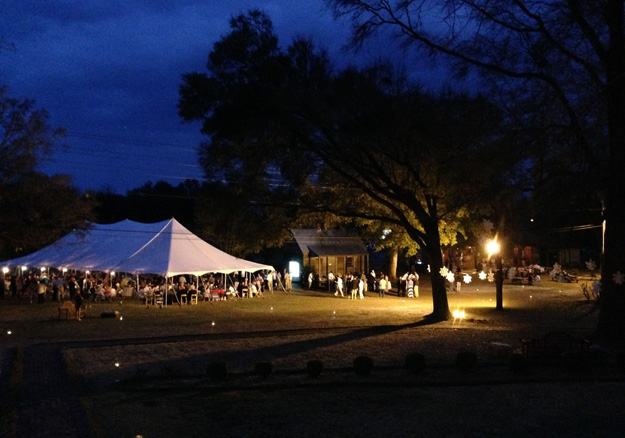 RAISE THE BARN will provide farm-fresh food cooked by local chefs at the rustic Poplar Grove Plantation on March 21.
The event begins with an open bar at 6 p.m. provided by Wilmington Homebrew Supply and Tryon Distributing, with a specialty cocktail of Trey Herring's Carolina Bourbon infused with Newberry's blueberries. Meanwhile, a flute and violin player will create musical notes that dance along your taste buds in preparation for the main course of the evening.
Ten chefs from local restaurants such as Catch, Rx, Surf House, 22 North, and YoSake will prepare a tapas-style meal created from fresh, local ingredients. L Shape Lot will bring its bluegrass funk to the table 7-10 p.m. Further entertainment will be provided with wagon rides and games such as corn hole.
The main attraction, however, is economic growth. The event is a fundraiser for FEAST DOWN EAST, which aims to help people, including underserved communities, gain access to healthy food. The group's programs also provide business for limited resource farmers who cannot market themselves without the help of Feast Down East.
"It's a nonprofit economic development project intended to help local agriculture as an economic driver to build the business of local farmers and connect them with markets to sell their products" says JANE STEIGERWALD, director of the Southeastern NC Food Systems Program (also known as Feast Down East).
With an increase in demand, building future farmers will make a significant impact on the economy, Steigerwald says. She explains that the event's profits will further these programs as well as provide education for young people on local farming by building school gardens.
Last year 300 attendants helped raise $25,000, $10,000 of which went to the programs and $15,000 to start a fund for a refrigerated truck.
Tickets are $80 per person or $150 for two. Info: www.feastdowneast.org