Faces of Family: Jane Adeline and Beau Wright
Project highlights special-needs children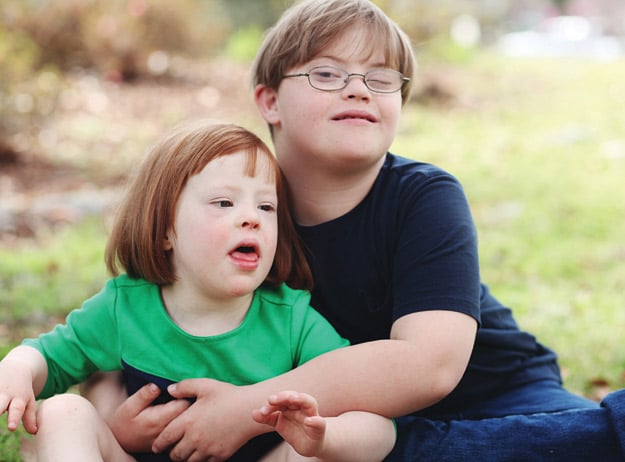 JANE ADELINE "BITTY" AND BEAU WRIGHT, four and nine years old
Down syndrome
When Amy and Ben Wright first found out that their son Beau had Down syndrome, they were distraught.
"We held each other and cried paralyzed with fear … afraid of the unknown," Amy Wright remembers.
But five years later, upon hearing that their daughter, Bitty, had Down syndrome too, the couple wept tears of joy. This time, they regarded the news as a blessing – after all, she had only been given a 25 percent chance of being born.
"Growing up, Ben and I had very little exposure to people with intellectual disabilities." Amy Wright says. "What we quickly learned was that a diagnosis does not define a human being."
Bitty was a "firecracker" at the shoot, Minor says. Naturally gregarious and outgoing, Bitty was a natural in front of the camera. Her older brother Beau is the more laid-back of the two, preferring to be photographed with his sister.
Click below to see some of the area families Minor has documented for the project:
To view more of photographer Ben Minor's work, go to www.benminorphotography.com.