Faces of Family: AAron McCumbee
Project highlights special-needs children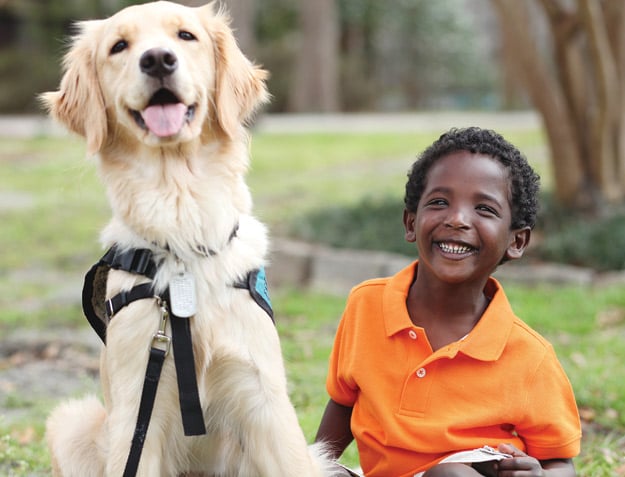 AARON MCCUMBEE, 4 years old, with service dog Hattie
Apraxia of speech
Meredith and Shane McCumbee adopted Aaron in 2010 from Ethiopia. At the time, he was five and a half months old and weighed only eight pounds. While he has since been nursed back to health, as a result of his condition, Aaron cannot talk.
Nevertheless, Minor is quick to point out how attentive and happy Aaron was during the photo shoot. Minor also photographed Hattie, a service dog that has been staying with the family over the weekends, and whom they hope to add permanently to their family by the summer.
She and Aaron have already bonded.
"Hattie will provide balance while Aaron navigates stairs and uneven surfaces," Meredith McCumbee explains. "She will alert my husband and I if Aaron wakes up in the middle of the night and needs us; she will be a comfort for him during times of transition and a motivator during therapy sessions."
Click below to see some of the area families Minor has documented for the project:
JANE ADELINE "BITTY" AND BEAU WRIGHT
To view more of photographer Ben Minor's work, go to www.benminorphotography.com.