End of Year Check-In
WILMA's Women to Watch wraps up its first six months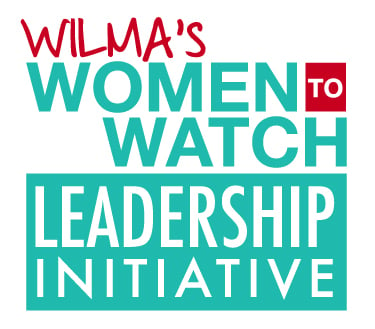 It's been a busy time for the WILMA Women to Watch Leadership Initiative so far.
Six months after we launched in June, a number of programs have started up to help with the central goal: To help develop more women leaders in Wilmington-area businesses, nonprofits, government bodies, and boards of directors.
As we close out 2015, here a few of the updates on what's been going on so far:
The eight members of the 2015-16 Leadership Institute have been meeting monthly to work on skills development and meet with executives of some of the area's largest companies.
The first networking group formed. Cape Fear Women in Tech, in partnership with tekMountain, holds monthly meetings with speakers and panels and organized a coding workshop for women as part of the recent Cucalorus Connect Conference.
Members of the WILMA Network, sponsors who support the overall initiative, had an exclusive tour of the CFCC's Humanities and Fine Arts Center. (See details on page 12 about how to join.)
Hundreds attended the initiative's launch party in June and the WILMA's Women to Watch Awards party in October (photos on page 36).
We've worked with the United Way of the Cape Fear Area and UNCW's QENO to help connect women to local nonprofits and potential board experience.
There's been even more going on, and 2016 looks to be just as exciting. Check in with us in January when they'll be more info on a new mentorship program, additional events, and even more coverage about the women who help make the local community run.
To find out more about the program and ways to get involved, click here. And let us know what you think by emailing W2W@WILMAOnTheWeb.com.
-Vicky Janowski and Maggi Apel, co-leaders of the Women to Watch Leadership Initiative.