Dress for Success
Local dress campaign raises money for girls' education in Sierra Leone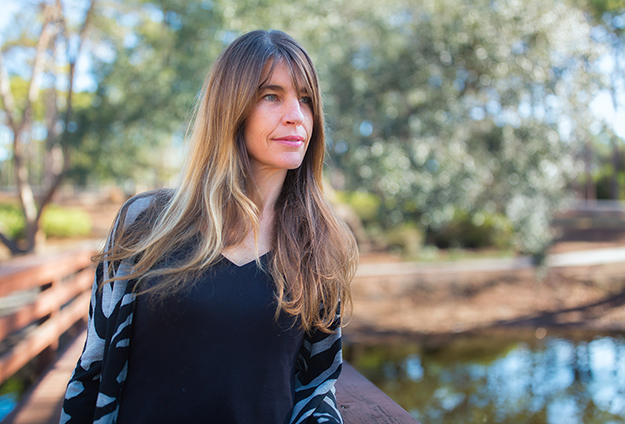 Last year, Jamie Penn and her kids made a conscious decision to commit to one charity a year as a family. After watching a video by One Girl, an Australia-based organization with a mission to educate one million girls across Africa, they decided to participate in the charity's "Do It in a Dress" campaign.
"When I imagined the life these girls must have in Sierra Leone, and how education could make all the difference for many, potentially protecting them from harm's way, I was convinced that this was the one," Penn says. "After I showed my kids the video, they were on board as well."
October is the month of One Girl's main fundraising project, and so last year at that time, Penn became the leader of the "Do It in a Dress Go Girl" campaign in Wilmington. The event consisted of raising money and awareness for the girls of Sierra Leone, who often watch their brothers go off to school without them. For a month, Penn and her teammates of women and men ran, did yoga, and even surfed in red, green, and black-checked dresses.
The dresses are the actual uniforms the girls wear to school every day. "They deliver them right to your doorstep," Penn says.
The cost to put one girl through one year of school is $300. The campaign started with doing "yoga in a dress" at Salty Dog Yoga to a wrap-up party at the Lazy Pirate in Carolina Beach. At the end of the event, Penn and her teammates had raised $10,000.
One of the highlights of the campaign for Penn was having her children take part. She has an eleven-year-old daughter and nine-year-old twins – a boy and a girl.
"They all participated," Penn says. "My oldest daughter, Sky, went to school in a dress, and was a huge help at events and getting the word out. My other daughter, Ava Gray, played baseball in the dress, and at almost every game, announced what she was doing and why."
How about her son? "Daniel skated in the dress and went to school with it on. He even wore our dresses during Hurricane Matthew," she says. "There were lots of Hurricane Matthew activities in the dresses."
Daniel was not the only male to wear a dress. Michael Davenport, a local attorney and one of Penn's friends, outfitted himself in one of the green-and-white plaid dresses, which he borrowed from his wife.
"I wore it to drop the kids off at school, then to my law office on College Road for the day," he says.
Davenport has two daughters, so this particular event hit home.
"This charity is especially poignant to me – not merely because I have two daughters, but because I think heightened awareness about girls'/gender oppression anywhere is in the best interest of everyone," he says. "I will do what I can to continue to help this charity next year and as long hereafter as I am able."
So be on the lookout for adults and children doing all kinds of activities in their checked dresses in the area soon.
"We plan on starting earlier this year," Penn says, "maybe in July."
To view more of photographer Chris Brehmer's work, go to www.chrisbrehmerphotography.com