Culture Club
N2's Katherine Daniel creates a people-focused company culture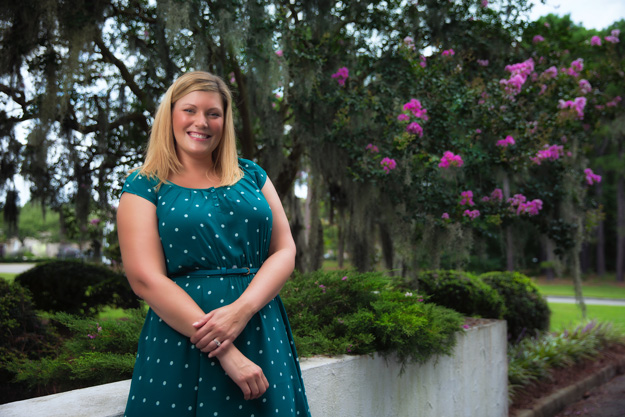 KATHERINE DANIEL is the director of human resources and marketing at N2 Publishing. It's a role in which she excels, despite the non-traditional path that led her there.
Daniel has always been focused on her career and worked full time while going to college, moving for jobs and picking up classes when she could.
"It took me ten years to get my undergrad degree," she laughs.
Born and raised in West Virginia, she got her start in advertising.
After working for a number of agencies, she noticed each one shared a similar trend.
"There was a clear connection between the success of a campaign and the employees who executed it," she says. "When a company hired the right people, it naturally led to a better ROI."
This lesson sparked an interest in HR. Four years ago, when she began working for N2 Publishing, the lesson came with her.
N2 Publishing partners with neighborhoods to produce monthly publications featuring resident-contributed content. Daniel compares it to a physical Facebook page, but with more depth. As the director of human resources and marketing, she works with a team that weaves N2 Publishing's culture into every aspect of the company.
The strategy works — Outside Magazine and Glassdoor have recognized N2 Publishing as a "Best Place to Work," and Fortune Magazine named it one of the "Best Workplaces for Women."
There are plenty of reasons for these accolades, but for Daniel, it boils down to one particular philosophy.
"N2 cares about each person as an individual," she says. "Because I'm seen as a whole person, I'm given resources to improve on both a personal and a professional level."
These resources include familiar perks such as learn-at-lunch events and flexible schedules. But, they also include more unique benefits, such as a marriage stipend for couples counseling.
Perks aren't the only thing N2 Publishing does differently.
"We take experiences that have traditionally lacked personality and view them as another opportunity to engage with people," Daniel says. "Our goal is to reinforce the culture that makes N2 unique in order to maintain it."
One example of this strategy is health care open enrollment. Most companies hold a meeting or a webinar, tediously discussing changes in benefits and insurance rates. Not so at N2.
"We created a series of videos," Daniel says. While the videos are certainly educational, they're also personal and entertaining, full of inside jokes. In one, the HR department performs a rap about benefits. In another, the company mascot — a koala bear — gets married and talks about dependents.
This balance of marketing and human resources is just one of the ways Daniel has helped strengthen N2's culture. Whether she's running a campaign or hosting an event, she makes sure to share the story of N2 Publishing and its people, both externally and internally.
Her team's goal is to keep the culture and benefits of N2 Publishing in the forefront of its employee's minds.
"It's easy to do," she says, "because we have great people and great stories."
Over the last few years, N2 Publishing has experienced a meteoritic rise, doubling in size year after year. While growth is good, it also brings about challenges. This doesn't worry Daniel.
"I know that ultimately I'll be working with a group of people that I love, doing work that matters," she says. "I don't know what that will look like in the future, but I know those things will remain constant."
To view more of photographer Chris Brehmer's work, visit chrisbrehmerphotography.com.