Cucalorus Connects to Female Entrepreneurs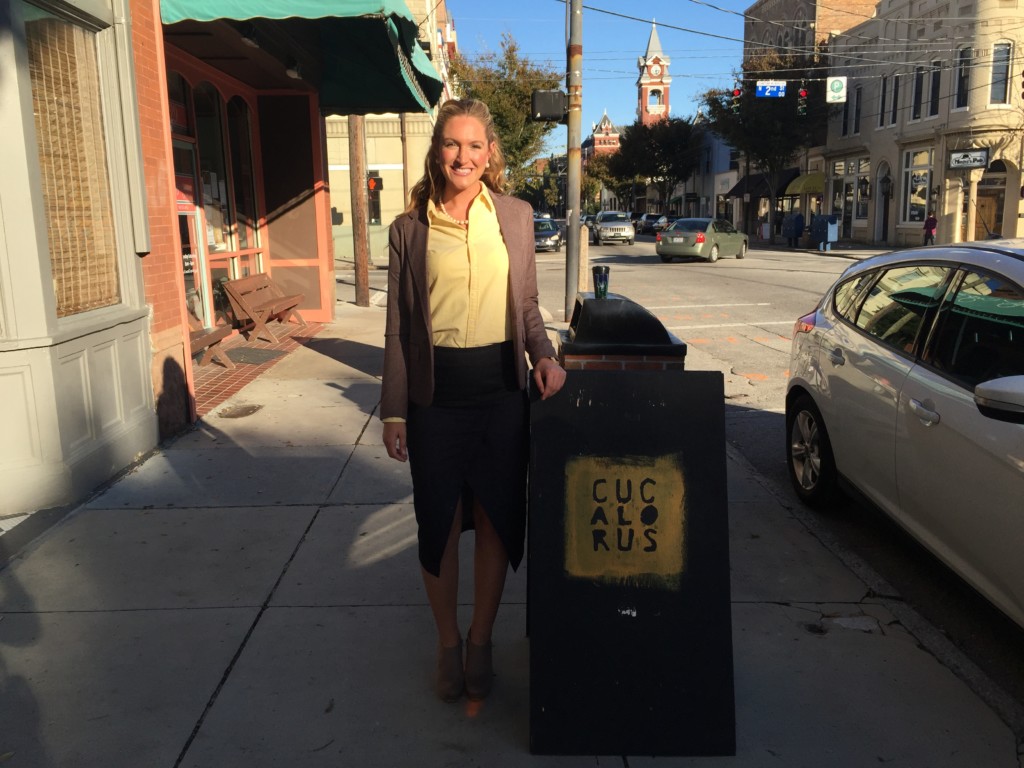 The twenty-first Cucalorus saw a few additions to the annual film festival in Wilmington, including the introduction of Cucalorus Connect, a technology-based conference with talks, panels, and workshops.
"What we're trying to do with Connect is a couple things. One is to reflect Wilmington – what's going on in Wilmington, but also establish for the rest of the region that Wilmington has a really hot tech/entrepreneurial scene," Ann Revell-Pechar, Connect workgroup consultant, says on what the conference is about.
This year's inaugural Connect conference ran alongside the film festival November 11-15 and included more than fifty events.
Just like the concurrent film festival, which included an emphasis on female filmmakers this year, several events at the Connect portion in particular focused on how women contributed to the tech field.
The InnovateHER Challenge was on November 13 at Bougie Nights and featured pitches by seven local business owners. The InnovateHER Challenge is run by the U.S. Small Business Administration and was launched in February to find and fund businesses and products that benefit women and families.
The judges were Julie Thomas (CEO of DocsInk), Jennifer McCall (CEO and co-founder of SeaTox Research Inc.), Lizzy Hazeltine (venture associate at The Startup Factory in Durham), Laurie Patterson (chair of computer science at University of North Carolina Wilmington), and Sandra Bates (founder and CEO of Innovation Partners).
There were pitches by Connie Baker of Harper Family Medicine for training IT techs to work in doctors' offices. Yuliya Loshinsky presented Sispenders, a new way to keep your jeans from traveling south throughout the day. Susan Dean showed off Specs4Menus, so restaurant-goers don't need to borrow their neighbor's glasses to read the menu. Leah Sherrill with Special Pedals Inc. discussed her concept, a nonprofit bike shop that teaches adults with disabilities how to repair bikes, as well as providing regular employment.
There were two runners up. One was Potti Pocket, which is a hard plastic pocket created by Anne Brewer to give people a place to put cell phones in public restrooms.
The other was Wall Crawls by graphic designers Christine Matlock and Matt Martin, which adhere to most surfaces and can be used in schools and the home for educational or entertainment purposes.
The winner was Mimijumi CEO Brendan Collins' pitch about the company's baby bottle, whose design is intended to mimic breastfeeding.
The top place means the company is now the regional winner and its info will be forwarded to the SBA, which is considering area winners from around the country where similar contests have been held. SBA will review the local judges' recommendation and may send it to the final round in Washington, D.C., in March to compete for a portion of the $70,000 cash prizes. Finalists will be announced in January on the SBA website.
Under the InnovateHER Challenge, which is open to women and men, the SBA is looking for products or services that "have a measurable impact on the lives of women and families, have the potential for commercialization, and fill a need in the marketplace," according to the contest's website.
Prior to the pitch competition was Women in TechNovation, a sixty-minute talk where the InnovateHER judges (minus Patterson and plus Sandy Howe, senior vice president of global marketing at ARRIS) spoke about their journeys and what it takes to be successful in their respective fields.
Just before the official kick-off party of the film festival on November 10 was a free two-hour code workshop for women run by Cape Fear Women in Tech and Tech Talent South. About forty women attended and learned how to make a basic website.
"The ladies code workshop was something that we specifically wanted to develop that would address that issue of women in tech and the trend of girls not learning to code – not seeking out STEM or tech careers," Cucalorus Connect Coordinator Margee Herring says. "So the ladies code workshop was specifically to embed us in that issue."