Couture by Chapter
Annual event fashions books for the runway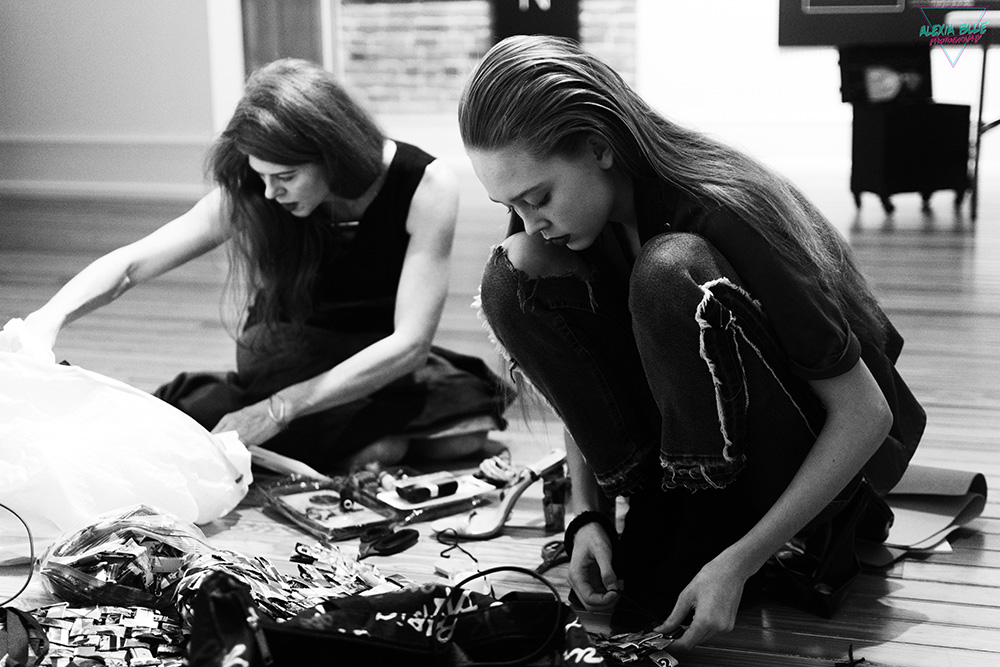 When it comes to fashion sense, some people seem to be born with it. SCOOTER HAYES, a local storyteller, rapper, and children's librarian for New Hanover County Public Library, admits that he's not one of them.
But, Hayes considers himself more fashion savvy now than he was five years ago, thanks to the unique offering he brought to the library in 2014, called the FICTION TO FASHION SHOW – a contest for teens that culminates in a runway show.
"I was trying to figure out a teen program idea that would resonate," Hayes explains, and teens tend to be "a difficult audience to reach."
Hayes recalled learning about a Project Runway-style program that the New York Public Library had put on. He was intrigued and set out to see if New Hanover County's library system could pull off something similar.
Hayes started reaching out to fashion professionals in Wilmington – "people in that scene" – to ask if they could help develop the program.
Fast-forward five years, and the Fiction to Fashion Show is now an annual, award-winning, and well-known event.
There are twenty-five spots for teens to enter into the contest and create original "catwalk-worthy outfits" from repurposed materials, using discarded library books, cassette tapes, and/or CDs, along with a base material of fabric.
Teens can work individually or with partners as designer/model teams.
This year's deadline to sign up is June 14, and the show will be held on June 28 at the Cameron Art Museum.
"The teens drive this process," says Hayes, and their attention to detail is what makes their contest attire so remarkable.
Some of Hayes' favorite creations have been a roaring twenties-era flapper dress made from pages of The Great Gatsby, a hook made out of Peter Pan books, and a flight attendant costume – including a suitcase – made up entirely of atlas pages.
In the weeks leading up to the show, the teen participants rehearse walking the runway and meet with local, seasoned designers and stylists, who mentor them through the process.
Adolescents who aspire to work in the fashion industry get the chance to see what it's really like and what goes into it. Some teens have even gone on to land internships and gigs through the connections they made.
"It's really an amazing experience and life-changing event for the teens," Scooter Hayes says. "It takes so much confidence not only to design but then showcase in front of hundreds of people."
Hayes now serves as the organizer and emcee for the event, which he says would not be possible without the skilled individuals behind the scenes volunteering their time including Alexia Blue Photography, fashion designer Lesley Tamaev, fashion consultant and liaison Anna Hogelin, metal designer Colby Byrd, teen library associate Moe Weinman, the Beauty Bar Boutique, and Cameron Art Museum School Director Donna Moore.
Donated prizes from the business community also are given out to winners in categories such as Crowd Favorite, Most Avant Guard Design, Most Runway Swagger, and Best Accessory.
And, this year, with the Cameron Art Museum as a partner, the teens may for the first time in the program's history get to see their work displayed on mannequins during a weekend exhibit.
"And, it (all ties) back to literature," he adds. "It's a special event to be a part of."
For more info, click here.