Cape Fear Women in Tech Launches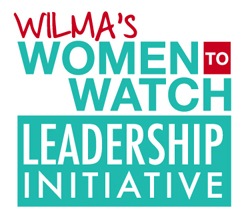 One of Women to Watch Leadership Initiative's goals is to help area women connect through smaller groups tied to a particular industry or interest.
In July, the first of those groups is about to launch in partnership with tekMountain, an incubator/accelerator based at CastleBranch Corp. The group – Cape Fear Women in Tech – looks to fill a need in the area's growing tech community.
"I meet female tech professionals in Wilmington on a very
regular basis, and so few of them know one another. We want the talented women in our area to benefit from the power of a strong network," says AUDREY SPEICHER, former director of tekMountain and now partnership manager at CastleBranch, who along with CastleBranch senior database administrator EMILYANNE ATKINSON, is organizing the group.
Its mission is to advance women in technology in the Cape Fear region by creating a community that fosters professional development. The group includes women in a variety of technology professions at different stages in their careers and is open to any woman who has an interest in technology or works in a technology profession.
The plan is to have regular meetings on the last Tuesday each month at tekMountain, 1844 Sir Tyler Drive, that combine professional development programs such as speakers with networking.
More than fifty people turned out for the group's launch party July 28 at tekMountain, where organizers explained the group's mission and got feedback. Click here for more photos from the party.
"From early startups to big corporations, Wilmington is enjoying a rapidly expanding technology sector," Atkinson says. "We are here to support a thriving tech community with a focus on women helping other women. By championing and developing our local talent today, we hope to inspire more women to chose careers in technology tomorrow."
Details about the new group and upcoming meetings will be posted on its website, Facebook page, LinkedIn page, and on WILMAStoWatch.com.
For more information, email Speicher at audreys@tekmountain.com or Atkinson at emilyanne@eliteinnovationsllc.com.
Women to Watch is looking at the next small groups to roll out. To share input on what those should be, email W2W@WILMAOnTheWeb.com.