Business Environment
Cheryl Moody grows environmental consulting firm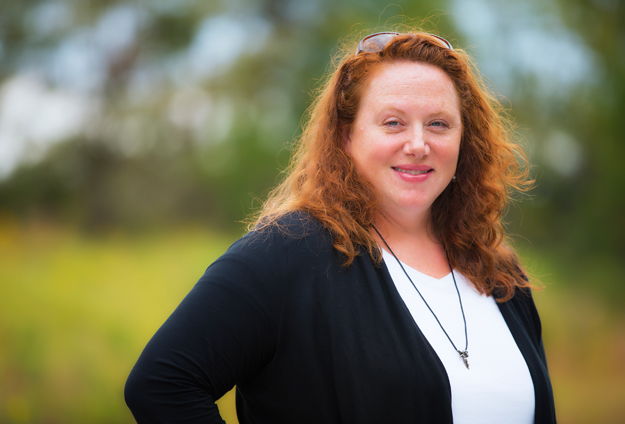 CHERYL MOODY saw opportunity in 2008 when she launched an environmental consulting business in Leland.
Today, Atlantic Shores Environmental Services Ltd. is firmly established in Brunswick County. Moody's firm is based in the Belville Industrial Park, just minutes from downtown Wilmington.
"As an owner I wear many different hats. Being good at multitasking is a necessity. Time management is always a challenge," Moody says.
"As a business owner, I am always working. The biggest reward is the flexibility in my schedule," says Moody, who is married and the mother of four boys.
Economic necessity factored into Moody's decision to go into business for herself.
"I started my business in 2008 after being let go from my former employer. It wasn't the best time to start a business, but my options for local employment were basically nonexistent due to the downturn in the economy and my educational and work experience," she says.
Moody's long-term goal was to start her own business, but she hadn't planned on testing the waters in the challenging economic climate so soon.
But the choice to form Atlantic Shores "turned out to be the best decision," she says.
Moody's business philosophy offers some insights into her success.
"I'm creating relationships, not just clients. My philosophy is to work with my clients to give them the most economical solution to their environmental needs," she says.
Moody's company has been certified as a historically underutilized business as a women-owned business enterprise (WBE) by the state government. Lawmakers created the state's Office for Historically Underutilized Businesses more than a decade ago to increase the amount of business state agencies did with certified firms and to work on dropping barriers that keep those businesses from participating in the marketplace.
Moody's views on being a female business owner have evolved.
"If you asked me that question ten years ago I would have a completely different response. Today, I think as women we are in a good position as business owners," she says. "As more and more women rise up the ranks of management in science, construction, and engineering fields, we have gained the respect of these traditionally male-dominated fields."
In Moody's opinion, "I'm not sure that we have any different challenges than a man would today. If you have the drive and determination, being a woman should not be a hindrance in business," she says.
Moody has been in the environmental consulting field since 1990. She has a bachelor's degree in biology and a master's degree in environmental science. She began her career in Honolulu in 1990 and worked in New England before relocating to southeastern North Carolina in 1998.
Despite the demands of her business and raising a family, Moody has found the time to be a member of the Brunswick Riverwalk Board. She currently serves as vice chairwoman on the advisory board, which provides input on the Brunswick Riverwalk at Belville project.
Moody, a sixteen-year Belville resident, says the proposed Riverwalk will have public benefits.
"The project will allow public access to a larger portion of the river and will ensure that the natural beauty of the property is kept for the future, as opposed to be being developed into a larger commercial development," she says.
The Riverwalk is slated to include commercial, conservation, historical, and educational aspects. Its last phase proposes an intermodal pathway from Brunswick County to Battleship Park.
"The project will not only benefit Brunswick County, but New Hanover and neighboring counties," Moody says.
Moody is a registered environmental manager with the National Registry of Environment. She serves as a board member of the Cape Fear Commercial Real Estate Women and is a recipient of the 2013 YWCA Lower Cape Fear Women of Achievement Award for her environmental work.
She has straightforward advice for women considering starting their own business.
"Know your field," Moody says, "develop relationships, and get involved."
To view more of photographer Chris Brehmer's work, go to www.chrisbrehmerphotography.com.