Building Hope
Cape Fear Habitat for Humanity gears up for women build week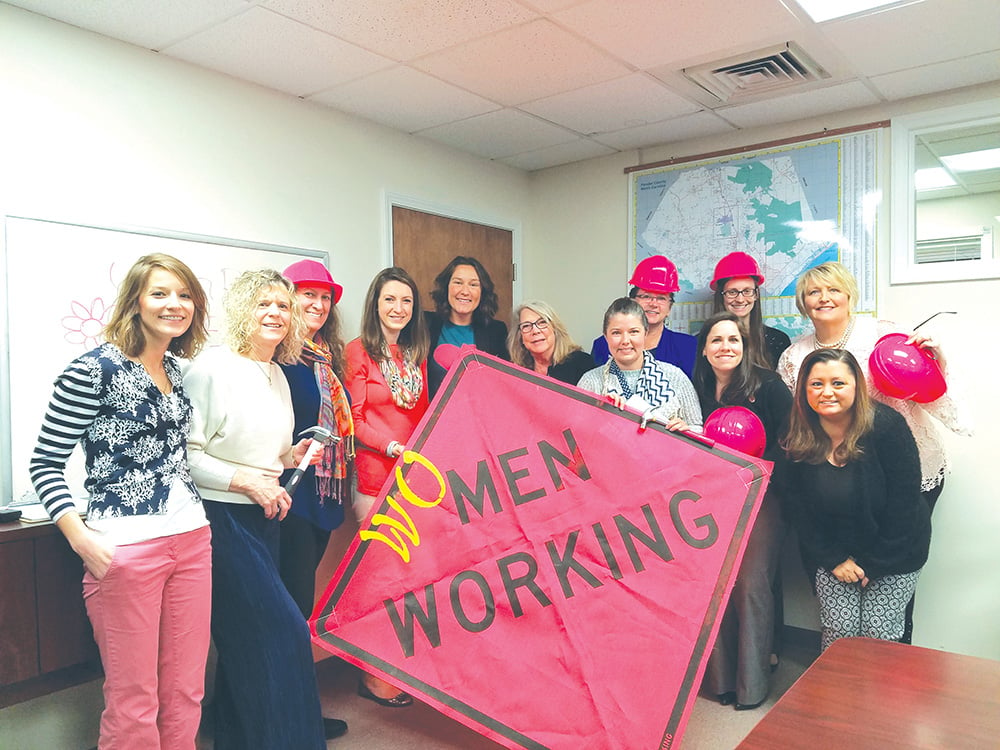 This Mother's Day will hold special meaning for many women in Wilmington who will spend the week leading up to it building a home for a local mother and her two children.
For the first time in five years, CAPE FEAR HABITAT FOR HUMANITY, a local affiliate of the international organization, is participating in the National Women Build Week, a weeklong event that brings women together to construct a home for a family in need in the community.
LAUREN ISAACSON, the financial director for Cape Fear Habitat for Humanity, says that the Women Build initiative, which began on a national level in 1991, has been a "passion project" for her. This past fall, Isaacson and her colleagues brainstormed about how to grow and serve more families in Wilmington when the idea of holding a Women Build came up and took hold.
"The program invites women to devote at least one day to help families build strength, stability and independence through housing," the nonprofit organization explains on its website. "The week is meant to spotlight the homeownership challenges faced by women."
It's also meant to empower women to take leadership roles and learn new skills, adds Isaacson.
Back in the fall, Cape Fear Habitat for Humanity held an informational session about the Women Build, which generated a great deal of interest and positive energy. Over the past few months, 14 teams were formed, consisting of 10-15 women each, from groups including the Cape Fear Roller Girls, WILMA Magazine, Intracoastal Realty, Cape Fear CREW, Fran's Sewing Circle, Volleyball Friends in ILM, and UNCW.
More than 200 female volunteers are expected to partake in the building process from May 5-12. By the time the home is finished, an estimated 500 women will have played a part in making it happen. While men will participate in the build week too, the crews will be made up primarily of women – the same women who have been working hard for months attending how-to clinics at Lowe's and raising money through events and other avenues to cover the supplies that make this project possible.
Cape Fear Habitat for Humanity has also created a special theme and fundraising tool inviting people to donate $50 in honor or in memory of a strong woman in their lives. Each donation will sponsor one square foot of the 2018 Women Build home.
Isaacson explains that there are other great ways to get involved. An opportunity to help put finishing touches on the house will likely take place this June, and women can donate their time at any point to continue fundraising, planning, and spreading the word about this meaningful project.
Isaacson hopes to make the Women Build an annual event.
"Wilmington has a strong community of women that raise each other up and are quick to support initiatives in our community," she says. "Seeing strong female leadership translated to the construction site has been so exciting."
And seeing the impact of this program continues to be powerful for all those involved. The future owner of the 2018 Women Build home, Waikia, a mother of two, is filled with hope this spring as she looks forward to being able to save more money for her children's futures and to growing a family garden in their new backyard.
For more information, visit: donate. capefearhabitat.org/campaign/women- build-2018/c161322
Want more WILMA? Click here to sign up for our WILMA newsletters and announcements.