Building a Case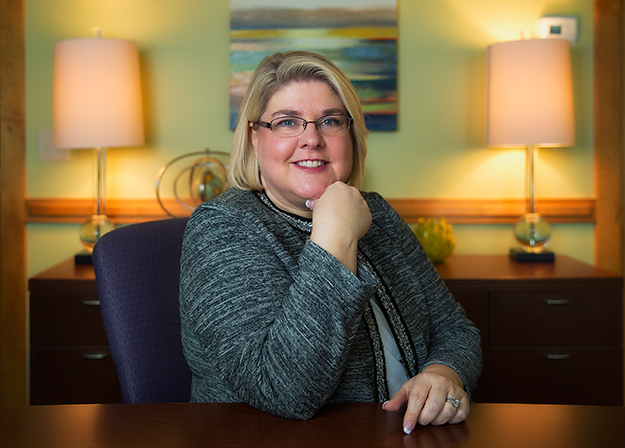 Litigation attorney Jean Sutton Martin is a force to be reckoned with. With multiple accolades under her belt, including the statewide litigation category winner for Business North Carolina magazine's Legal Elite 2016, she is the portrait of success.
She fights for what she believes in – helping others and making a difference.
While working for a candy manufacturer after business school at the University of South Carolina, Martin became frustrated with lawyers hired to help in licensing deals.
"They were always telling us what we couldn't do, not providing a solution. I thought, there has to be someone on the other side of the table that understands what a businessperson is going through," Martin says.
So, she decided to pursue corporate transactional law at Wake Forest University with the intention of helping family-owned businesses with a real stake in the outcome.
Later in her career, while working as a managing attorney for a large plaintiffs firm, Martin made an interesting discovery that would shift her focus. While investigating a vaccine injury case, she uncovered a new finding – an unusual number of children with even more significant problems whose mothers were given a certain pharmaceutical drug during pregnancy. And it was getting involved in that case and ultimately fighting for those families that inspired Martin to make the switch to litigation and namely pharmaceutical and medical device cases.
"I enjoyed dealing with the people and helping families that didn't have a voice," she says.
But it was participating in a case against Sallie Mae on complaints of racial discrimination in its lending practices that turned Martin on to her latest focus – consumer class action. And she has since participated in large lawsuits such as the ones filed against Target and Home Depot for data breaches and one very memorable case surrounding pre-paid VISA cards.
"The people we were representing were unable to access their direct deposited wages on these cards," Martin recalls. "The stories were horrible. Mothers unable to pay for diapers and formula, relying on soup kitchens for support. People unable to pay for gas to get to work."
Originally from Salisbury, Martin was raised with a can-do attitude, an emphasis on academics, and a strong work ethic. Always aspiring to take full advantage of the sacrifices her mother, a child of the Depression, made to ensure that, as a female, Martin would be independently successful. When asked if her mother is proud of her accomplishments, Martin responds, "that's an understatement."
Though she works long hours and travels often, she truly enjoys what she does and after eighteen years of practice, learns something new everyday.
For other women looking to blaze a trail in the business world, she encourages them to find an angle or a niche that isn't being fulfilled.
"It's 2016, and we have a woman running for president, but women and men are still not on an even playing field, and I'm not sure that competition is a bad thing. We just have to set ourselves apart by outsmarting, outworking, or both," Martin says.
Leading by example, Martin says, "no one will outwork me, no one will know more about my case than I do, and I won't stop until I find what I'm looking for."
Martin and her husband joined the Wilmington community in 2007. And though she rarely sees the beach herself, she loves living in the area because it attracts lots of friends and family for visits. Next on her bucket list: a vacation, though she's not ready to take a break just yet.
"As long as there are people out there who need help," Martin says, "I like doing it and feeling like I make a difference. They deserve it."
To view more of photographer Chris Brehmer's work, go to www.chrisbrehmerphotography.com.