Banking on It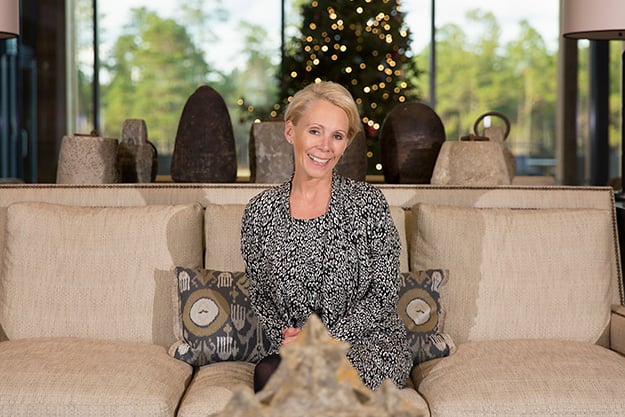 As Live Oak Bank continues a measured march into new lending territory, Kay Anderson is calling the tune and setting the pace. Every expansion approved by the Wilmington-based bank is a result of extensive research and groundwork by Anderson and her team.
Anderson, the bank's director of emerging markets, has overseen the recent integration of the death care, family entertainment center, poultry, wine and craft beverage, and self-storage industries into the roster of industries within which Live Oak makes SBA loans.
As the bank prepares to enter a new sector, it identifies a seasoned professional in that industry to educate the bank on the industry and guide the bank's lending strategy for it. Anderson then helps form a team to work with that domain expert in the startup phase.
"Some verticals will be small," she says. "We staff and spend based on potential. The key is getting the domain expert."
As an example, Anderson points out that Ben Jones, Live Oak's domain expert in the family entertainment center industry, has more than twenty-three years' experience in that business as a center owner, consultant, and trade association leader.
"Domain experts know how to analyze operations," she says.
Anderson and her team do plenty of analysis themselves. Currently, the bank provides financing in elevent out of a potential pool of 1,100 eligible business sectors.
"Chip (Mahan, Live Oak's CEO and chairman) says I have a lot of work to do," Anderson says with a laugh, explaining that every potential new vertical is evaluated on several components, from historical loan loss rates and demand for the business type to the likely profitability of such loans.
Anderson didn't plan to become a business development professional or even a banker.
She began her career as a CPA and real estate broker and had a background in taxation. In the early 1990s, however, she was hired by Vine Street Trust, based in Lexington, Kentucky, to work with the bank's SBA group in Atlanta.
It was during this time that she met and developed working relationships with Mahan, David Lucht, Lee Williams, and other founders of Live Oak Bank.
Anderson ultimately left Vine Street, her career path leading her to TransAmerica Small Business Capital, where she managed the company's franchise lending section, and later to Temecula Valley Bank.
So, when Mahan called her about five years ago to talk about a job with Live Oak Bank, she assumed he wanted her to do small business lending.
"But Chip said, 'We'd like you to start a special assets unit for the bank,'" Anderson recalls. "My initial response was no."
Anderson relented, however, and moved from her home in Florida to Wilmington to join the bank. About eighteen months ago, Mahan again challenged her to move out of her comfort zone.
Live Oak Bank wanted to add a new lending niche in the death care industry and tapped Anderson to lead the project.
When that addition was complete, Mahan complimented Anderson on a job well done, and told her he wanted her to continue as the bank's new market specialist.
Anderson says she enjoys not only what she does, but where she does it. Live Oak Bank, which also employs her husband, is a great place to work that, despite its rapid growth, maintains a collegial environment, she says.
"I'm continually surprised, in a wonderful way, about the talent the bank has," she says. "We have really bright people here who can take a manual process and make it electronic in way that makes sense. Now we've been named … the best bank to work for two years in a row, which makes it easier to attract talent. We're only limited by the talent we can attract."
Live Oak Bank offers ample opportunities for women, Anderson adds.
"This is a gender-neutral work environment" – something that is very important to her, she says. "I am where I want to be, career-wise."
To view more of photographer Chris Brehmer's work, go to www.chrisbrehmerphotography.com