Bankable Leadership Skills
Tips from Live Oak Bank's Debbie Warwick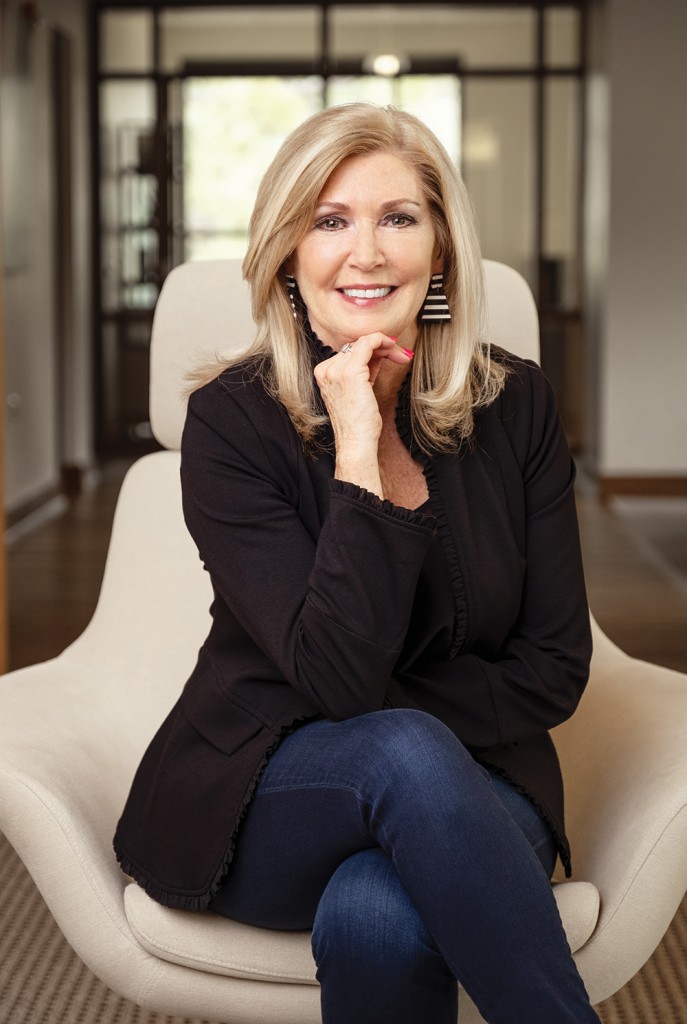 DEBBIE WARWICK admits she thrives on change, deadlines, and problems to solve. As an executive vice president and head of operations at Live Oak Bank, she handles a steady dose of all three.
"The pressure here is a good pressure," she says. "It's exciting for me to have a deadline to meet and a problem to solve. It's exciting to get a loan across the finish line."
Warwick oversees a team of more than seventy people – fourteen direct reports – who take over when a small business loan is approved and marshal the loan through a process that includes verifying and modifying, providing quality assurance and insurance.
The process of bringing all the parts together involves many decisions and requires painstaking attention to detail. Not only are there federal regulations to follow, but internal considerations as well.
"We get the money out the door," she says, adding that her team's duties are at the "heart of the deal" and that their goals are to close loans in a timely manner and keep the process error-free, consistent, and without preferential treatment to any borrower or class of borrowers.
It's noteworthy that in 2008 Warwick was Wilmington- based Live Oak Bank's eleventh hire: a female executive in a startup dominated by men.
At the time, Live Oak was making SBA-backed loans only to veterinarians. She had a much more hands-on role in operations as the fledgling bank debuted its online lending process. As Live Oak added more industries to its lending portfolio, Warwick's staff grew and became both more specialized and broader. They worked with industry experts in each new vertical.
"Juggling many industries means you have to learn. You take that industry knowledge and couple it with banking," she says.
Warwick, a native of Wilmington, came to her role at Live Oak with considerable banking experience. Her first job after college was with Wachovia Bank. She then moved to Virginia for a position with Dominion Bank. A position with First Citizens Bank drew her back to North Carolina. Her career with First Citizens spanned eighteen years.
"I did some retail lending, but my niche really was in mortgage lending," she says, adding that she enjoyed helping people – especially those with low-to-moderate incomes, get into their own homes.
To help ensure that those borrowers became successful homeowners, Warwick also taught classes through housing and community development agencies in Craven and New Hanover counties to educate prospective borrowers to understand what they were committing to.
"Many of these people were coming from generational public housing and rental housing," she explains. "I was helping them learn about (homeownership) responsibilities and budgeting."
Live Oak's new small business borrowers get a similar education, according to Warwick.
"They may not know how to run a business, so we do a lot of hand-holding; we have a conversation," she says. "We collect quarterly financials from each of our borrowers. These give us a good insight into how the business is doing. If we see signs of trouble, we check in. When borrowers listen to us, they realize we can help."
Learning – and teaching – has been an essential component of Warwick's career with Live Oak as the bank's lending portfolio has become more diverse and it has branched into other lending programs even as it has become the country's top SBA lender by dollar value of loans. She describes her leadership style as being a "workwith, not work-for," collaborative approach.
"You set expectations: Let the team know what you expect," she says. "You work through and coach the middle managers. I manage behind the scenes because I like for managers to grow and want them to have purpose and respect."
And, just as she once coached first-time homebuyers, Warwick now mentors others coming up in the banking world.
"I've had several younger (women) whom I've mentored," she says. "We meet for coffee or lunch and talk about life and next steps. They ask 'Am I in a good spot?' 'What else is out there?' 'Do I fit in?'"
Warwick says she benefited from a mentor early in her career at First Citizens.
"I wanted (a different) job," she recalls. "He said, 'Let's look at the facts,' and laid them out, saying that I should stay where I was and grow in that area."
Warwick brings a similar style of straightforward feedback to her mentoring approach.
She says she can sometimes help her mentee understand how what she's doing currently at the bank could be transferable to a position in a different department or different context.
"I can redirect," Warwick says. "I can zero in on the facts. I can tell them how I feel, how I see them. It's a cliché, but I am a straight shooter."
---
To view more of photographer Kevin Kleitches work, go to kevintitusphoto.com.
Want more WILMA? Click here to sign up for WILMA newsletters and announcements.