Azalea Fest Calendar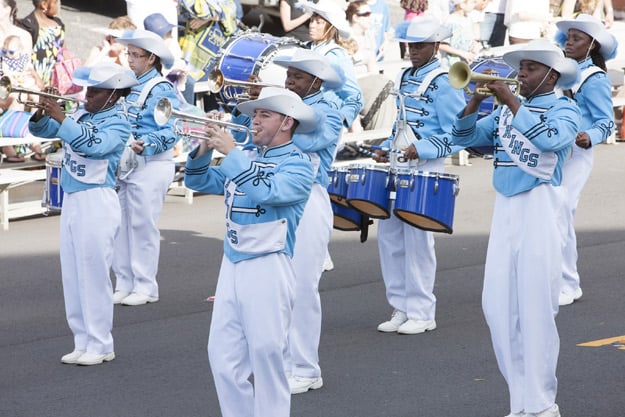 The 67th annual N.C. Azalea Festival will be from April 9 to 13. For a complete listing of events, visit www.ncazaleafestival.org.
April 9
QUEEN'S CORONATION
Wilmington Convention Center
The festival's queen will be officially crowned during a free, public ceremony at the Wilmington Convention Center's riverside lawn area. City and festival officials and Cape Fear Garden Club Azalea Belles will be present for the event.
April 10-12
CONCERTS
CFCC Festival Site
This year's concerts kick off Thursday with Justin Moore's Off the Beaten Path Tour. Justin Moore, with Randy Houser and Josh Thompson, headline the stage at 8 p.m. General admission tickets are $31.50, with a $7.50 convenience fee. Widespread Panic, renowned rock band from Athens, Georgia, will continue the music-filled weekend Friday and Saturday at 8 p.m. Tickets are $60, with a $14 convenience fee.
April 10-13
COLE BROTHERS CIRCUS
Wilmington International Airport
The Cole Bros. Circus Big Top is a popular event for the Azalea Festival. This year elephants, flyers, camels, clowns, motorcycle stunt maniacs, and other acts will perform. Admission is $20-$25.
April 11-13
CAPE FEAR GARDEN TOUR
Various gardens
The Cape Fear Garden Club Azalea Garden tour, sponsored by the Cape Fear Garden Club Inc., is a self-guided tour that includes thirteen gardens throughout the city. The tour opens at 10 a.m. at Greenfield Lake's amphitheater, 1941 Amphitheater Drive, with a ribbon cutting ceremony and the Queen's Garden Party. Tickets for the garden tour are $20 and good all three days.
April 11-13
JURIED ART SHOW
Hannah Block Community Arts Center
More than 100 North Carolina artists and national artists will have their paintings on display at the annual Juried Spring Art Show and Sale. The show will be at the Community Arts Center, 120 South Second Street. Admission is free.
April 11-13
STREET FAIR
Downtown Wilmington
Hundreds of arts, craft, and food vendors will crowd the streets of downtown Wilmington for the Azalea Festival Street Fair. There will be four stages set up for musical performances.Admission is free.
April 12 and 13
HISTORIC HOME TOUR
Various homes
Each year the Historic Wilmington Foundation holds a home tour for the festival. All proceeds from the tour go to the foundation's efforts to protect and preserve the history of Wilmington. Tickets for the self-guided tour are $25 in advance, $30 the day of the event.
The event takes place 1-6 p.m. Saturday and 1-5 p.m. Sunday.
April 12 and 13
BOXING TOURNAMENT
Williston Middle School
The annual Azalea Festival Boxing Tournament welcomes boxers from ages 8-35 and up to compete in its six divisions. Boxers from national and international levels will participate along with some military branch competitors. Admission is free.
The event takes place 2-6 p.m.
April 12
Parade
Downtown Wilmington
Thousands pack downtown every year to see the Azalea Festival parade, which starts at 9 a.m. Floats, marching units and bands, clowns, and horses accompanied by the Azalea Queen and her court will roll down Third Street.