August Leadership Opportunities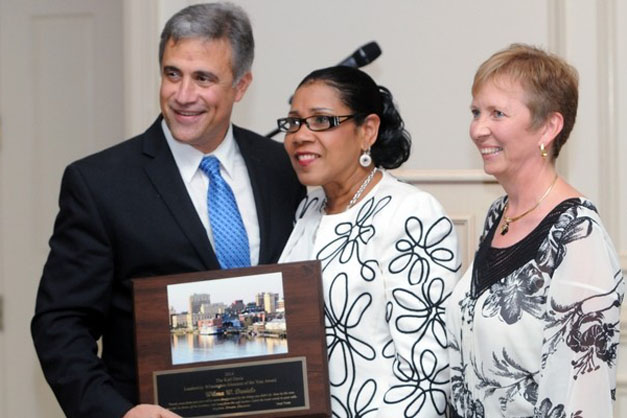 Looking to sharpen your skills? Make connections? Each month, WILMA will highlight upcoming business-related events in the area to help you track down ways to get involved as part of the Women to Watch Leadership Initiative.
August 5: The North Brunswick Chamber of Commerce hosts an Early Bird Speed Networking event at Eddie Romanelli's in Leland 7:30-9 a.m. Info: nbchamberofcommerce.com
August 5: The Wilmington-Cape Fear Home Builders Association holds a lunch and learn about its private health insurance marketplace for members. The talk is noon-1:15 p.m. at the association's office. Info: wcfhba.com
August 11: The Greater Topsail Area Chamber of Commerce and Tourism's monthly Women Connect meets at Village Café in Hampstead. Info: topsailchamber.org
August 13: The eighth annual Karl Davis Leadership Wilmington Alumnus of the Year Award is presented at a 5-7 p.m. social event at the Wilmington Chamber of Commerce. RSVP by August 6 to the chamber at 762-2611, ext. 204.
August 13: Wilmington Female Filmmakers meet for its bimonthly meeting, bringing together women in the local film industry or those interested in making movies. The group meets at 7:30 p.m. at SEACC Action Center. Info: facebook.com/WilmingtonFemaleFilmmakers
August 19: The first training event of Women to Watch's Get on Board! program is 8-10 a.m. at the New Hanover County Executive Development Center, 1241 Military Cutoff Road. UNCW's QENO experts lead women through information about board of director service, and the United Way of the Cape Fear will then help participants match up with local nonprofits in need of board members. Cost for the two-hour training session is $20. Info: uwcfa.org/getonboard
August 26: Denise Ryan with Firestar Speaking presents "Increasing Your Personal Power for Women" at the Wilmington Chamber of Commerce's Women's Professional Luncheon 11:30 a.m.-1 p.m. at the Coastline Conference & Event Center. Info: wilmingtonchamber.org
To include your group's event, email information and details to W2W@WILMAOnTheWeb.com.