August Leadership Opportunities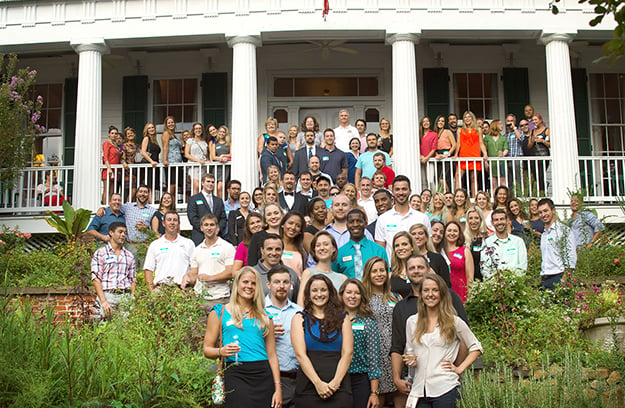 Looking to sharpen your skills? Make connections? Each month, WILMA will highlight upcoming business-related events in the area to help you track down ways to get involved as part of the Women to Watch Leadership Initiative.
August 3: Old North State Trust holds a lunch and learn event about "WOMEN AND FINANCE" with topics including financial goals, estate planning, moving forward financially after losing a spouse, and more. For more information, contact aphillips@oldnorthstatetrust.com.
August 4: THE INSPIRATION LAB features Beth Quinn and Stephanie Lanier talking on "Mind Over Matter: How to be Mentally Tough When Your World Falls Apart". The lunch event is 1 1:30 a.m.-1:30 p.m. at The Terraces on Sir Tyler, 1826 Sir Tyler Drive. Click for more.
August 5: Gov. Roy Cooper is the speaker at this year's PELICAN AWARDS from the North Carolina Coastal Federation. Several restaurants and chefs, including Wilmington's Keith Rhodes of Catch, will be featured at the event offering signature seafood dishes. The awards recognize people who work to help protect and restore the state's coast. Click for more.
August 10: Port City Community Church streams the live, two-day GLOBAL LEADERSHIP SUMMIT August 10 and 11. The telecast is streamed to hundreds of locations in North America. Speakers include Facebook COO Sheryl Sandberg, International Justice Mission founder Gary Haugen, and Grit author Angela Duckworth. Click for more.
August 14: CFCC's Small Business Center offers a free seminar on "UNDERSTANDING THE BALANCE SHEET FOR STARTUPS" 6-8 p.m. at the school's downtown campus. It covers balance sheet content, understanding owner's equity, and more. Click for more.
August 15: All About Wilmington holds an ALOHA! NETWORKING LUAU event 5-7 p.m. at Blackfinn Ameripub, 18 Harnett Street, with a DJ, appetizers, cash bar, and keynote speaker. The event is free. Click for more.
August 15: The Brunswick Community College Small Business Center holds a free seminar on "FUNDAMENTALS OF FUNDRAISING" 1-4 p.m. at the school's main campus in Bolivia. The talk covers tips on individual funding and better fundraising, donation letters that seal the deal, online donors, and ongoing versus episodic funding. Click for more.
August 16: PORT CITY YOUNG PROFESSIONALS holds a networking event 5:30-7:30 p.m. at the City Club of Wilmington, 23 South Second Street. Click for more.
August 17: The YWCA Lower Cape Fear holds a business after-hours reception for a meet and greet with the organization's new executive director CHARRISE HART. The event, 5:30-7:30 p.m, also will cover the YWCA's new initiatives and opportunities. The reception is at The RiverRoom, 18 South Water Street, Suite 2. RSVPs are requested by August 17 to communications@ywca-lowercapefear.org.
August 19: Phillip Clay, Wilmington native, professor emeritus at Massachusetts Institute of Technology, and MIT's former Chancellor, is the speaker for this year's NAACP FREEDOM BANQUET, held by the New Hanover County NAACP. The event is 7-9 p.m. at the Coastline Conference and Event Center. Click for more.
August 30: Port City Young Professionals holds another networking event this month, this one its first LELAND AREA EDITION, 6-8 p.m. at The Joyce, 1174 Turlington Avenue. Click for more.