At Home with the Barfields
NHC Commissioner Jonathan Barfield and his wife Laura discuss reproductive rights.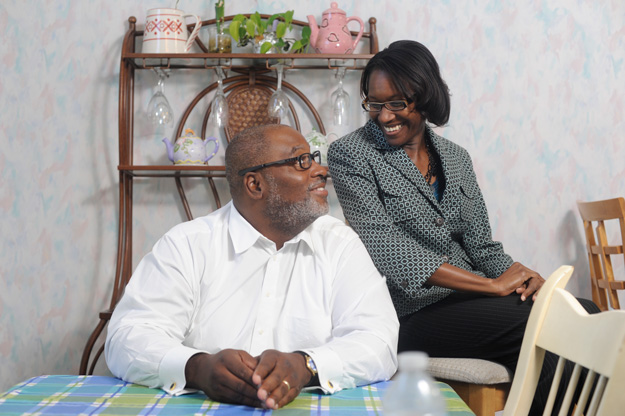 New Hanover County Commissioner JONATHAN BARFIELD and his wife LAURA recently recounted their conversation following the commissioners' decision that ignited a firestorm of protest about women's reproductive rights this spring. The Barfields have been married for 23 years and have three daughters – ages 13, 16 and 20. While not a politician, Mrs. Barfield regularly watches the county commissioner's meetings.
In March, the commissioners unanimously voted to turn down $8,899 in state funding for the local health department to buy intrauterine birth control devices (IUDs) for low-income patients. Following the public outcry, the commissioners revisited the issue and reversed their decision a few weeks later.
Mr. Barfield said he had changed his mind after talking about it with his wife. Wilma joined the Barfields at their kitchen table to hear what had transpired.
Mr. B.: I was sitting there torn as to how to vote on this topic…I believe in abstinence and that's what I teach my daughters…But when I got home, I didn't realize the whole enormity of the issue.
My wife and I were sitting on our deck talking and going through the meeting. I glanced at the news and saw that it was a big issue and shared it with Laura. And, I believe her comment was, 'What were you thinking?'
Mrs. B.: We discussed it and I was explaining to him my view of having three children and deciding we weren't going to have any more kids… It didn't have anything to do with the IUDs. It was just about birth control, in general. That's the take I took on it.
It was like [the county commissioners] made this decision and they didn't even realize the consequences behind it, is what I'm saying…At least give women the opportunity to speak on how we feel about the decision you're getting ready to make on our behalf.
Mr. B.: It made me think, we're responsible as men for birth control…takes two to tango, so to speak.
It's not about someone being irresponsible. The reality is if you are seeking birth control at any level, you're being responsible for preventing unwanted births. It's really the topic that's going on across the country right now and it really deals with a woman's right to choose, on many levels.