April's Spotlight
Area newsmakers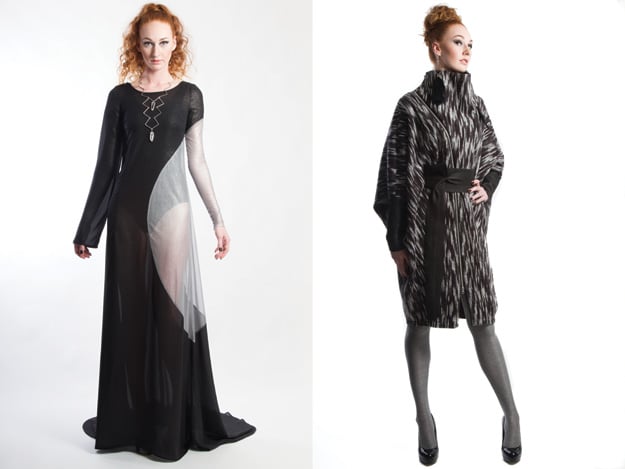 ILM Designer Hits Charleston Runways
Wilmington fashion designer CASEY CRESPO was featured at Charleston Fashion Week in March. Crespo was one of twenty semi-finalists chosen in the Emerging Designer Competition to showcase her fall/winter designs. She paired her creations with the work of local jewelry designer Kristin Wood of Kopious Jewelry.
Crespo was named Designer of the Year in 2014 at Wilmington Fashion Week – taking place this year April 1-4. The thirty-year-old is a third-generation garment maker who began her fashion pursuits at a young age.
"My favorite toy when I was little was a bag of scraps of swimsuit fabric my dad brought home from Catalina's line." Crespo says.
-Kate Kuchtjak
Area Lawyer Joins State Industrial Commission
The North Carolina Industrial Commission tapped local attorney LORI W. GAINES to be one of seven new deputy commissioners.


The commission oversees the administration of state laws governing workplace injury, wrongful death, wrongful conviction and similar provisions. Gaines is in private practice at the Lea Schultz Law Firm in Wilmington and has more than fifteen years of legal experience, including criminal and family law matters as well as workers' compensation cases.
-Joe Lowe
HGTV Show Host Opening Store, Design Center
An HGTV show host plans to open a home store and design center in a historic Wilmington landmark this spring.


Interior designer MEG CASWELL, season 6 winner of the HGTV show Design Star and host of two seasons of Meg's Great Rooms on the national cable network, aims to sell furniture, lighting, artwork, accessories, and other home decor in the hundred-year-old fire station at 602 South Fifth Avenue.


Located in the Castle Street Art & Antiques District, the store will be called 5th & Castle and include a design center. Caswell, who moved to Wilmington from Chicago with her husband in 2013, leased 1,800 square feet on the bottom floor of the building.


"I believe that this neighborhood has a lot to offer," Caswell says. "I wanted to be part of a community of other shop owners who are also creative and like-minded."


-Cece Nunn
Daugherty to Study at Genealogical Institute
JENNIFER DAUGHERTY, special collections and local history librarian at the New Hanover County Public Library, was awarded the Jean Thomason Librarian Scholarship to attend the Institute of Genealogy and Historical Research (IGHR), according to a press release.
Daugherty will take the advanced methodology and evidence analysis course at the IGHR conference in Birmingham, Alabama, with the goal of expanding her ability to assist and train local genealogists. One scholarship a year has been awarded since 2007.
Daugherty is vice president of the Old New Hanover Genealogical Society and publicity chairwoman of the North Carolina Genealogical Society.
-Susan Hance