April Spotlight
Area newsmakers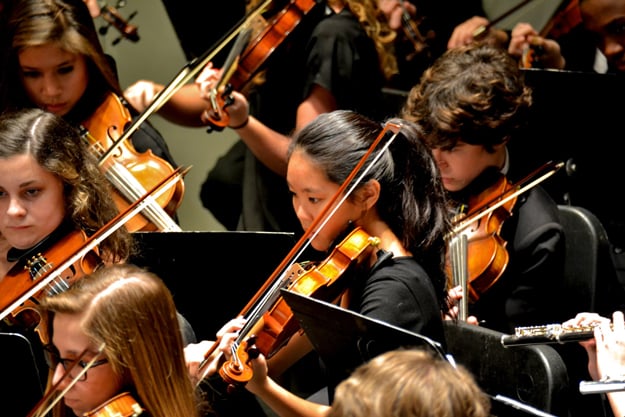 W
SYO marks anniversary
The Wilmington Symphony Youth Orchestra is celebrating a decade of performance.
The youth orchestra, which includes stings, winds, brass, and percussion, is an educational outreach program made up of musicians in grades 8-12 from the six-county region.
Steven Errante, who composed a musical score to recognize the anniversary, directed a
recent spring matinee concert that featured several Russian selections and a medley from
Les Misérables.
The final show of the youth orchestra's tenth-anniversary season will be a free family concert April 28 at Kenan Auditorium.
– Tabitha Shiflett
Willetts named president of state Realtors group
The North Carolina Association of Realtors recently installed Wilmington Realtor Patrice Willetts as the group's president.
Willetts first launched her career as a Realtor in 1985 when she joined Wilmington-based Network Real Estate. After twenty-five years with the firm, Willetts joined Wilmington-based Coastal Properties in 2011.
As president of the state group, Willetts says she plans to focus her attention and agenda on legislative matters important to the state's real estate community.
-J. Elias O'Neal
Film on bullying to be screened locally
The Wilmington Police Department and WECT hosts a free, public screening of Bully on April 18 at Thalian Hall.
The documentary deals with bullying in schools, following the viewpoints of five
families facing the issue and profiling two students who committed suicide after
becoming victims of bullying.
After the film's screening, which is of the documentary's PG-13 version, there will be
an information segment about bullying. The screening starts at 7 p.m.
Though the event is free, tickets are required for admittance and will be available starting April 1 through the Thalian Hall box office (632-2285) and Wilmington Police Department.
– Tabitha Shiflett
CFCC administrator receives award
Camellia Rice, vice president of business and institutional services at Cape Fear Community College, will receive the Phi Theta Kappa's 2013 Distinguished College Administrator Award.
Phi Theta Kappa (PTK), the largest honor society for two-year colleges, gives the award to twenty-five college administrators each year.
Student officers of PTK's CFCC chapter unanimously chose Rice for the honor.
"Year after year, Mrs. Rice has worked to secure funds
to allow our chapter to attend both regional and international conventions to gain leadership skills and allows us the opportunity for fellowship with other chapters," says chapter president Christopher Kennedy.
Rice receives the award April 5 at the PTK's 95th annual convention.
– Tabitha Shiflett