Adventurous Eating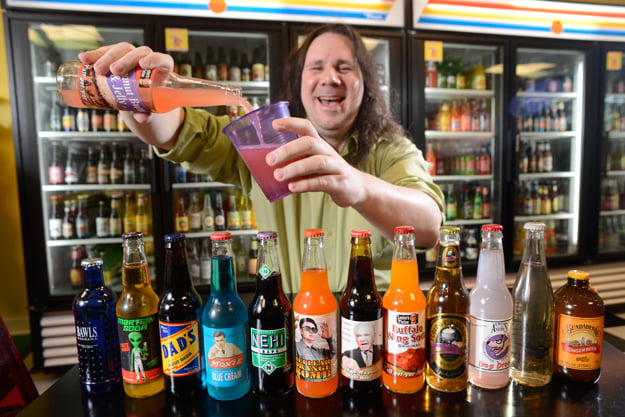 Food in the Cape Fear tends to veer towards the comfortable. Some might avoid crustaceans and oysters, but the food is tasty but familiar for the most part.
Not too many restaurants boast blood sausage or fried insects. Although Wilmington isn't too weird, there are options for adventure seekers. The ideas aren't especially new. They are instead inspired by ethnic food or tied into old-fashioned, but not forgotten, eating practices.
Pig's ears
RX, the restaurant at 421 Castle Street, brings updated Southern fare prepared with local ingredients to diners.
One that's familiar to long-term Southerners is the pig's ear, but it's something that many have only seen as dog treats in pet stores.
In addition to the soul food tradition, there is also a strong Asian and European history with this ingredient.
"It's not really weird," says James Doss, co-owner and chef at Rx.
Recipes call for the ears to be boiled, stewed, or fried, and the texture is often described as a combination of gelatinous and crunchy.
At the restaurant, the ear is prepared with pub-born flavors: buffalo seasoning, celery, and blue cheese. You can often find it on the starter menu for $8.
Offbeat sodas
Try unique flavors in an affordable way (for as little as $1.50) via aluminum can.
Two ways to do this are with the quaffable goodies from other countries available at ethnic groceries such as SAIGON MARKET, 4507 Franklin Avenue. During a recent visit, there were grass jelly (filled with cubed of minty jelly) and pennywort varieties in the cooler.
There are many more options (think bacon or those spiked with cayenne) at FIZZY'S SODA POP & CANDY SHOP, 250 Racine Drive, which sells 250 novelty, retro, and lesser-known carbonated beverages.
Frog legs
Tired of the same old-same old wing nights at your favorite bar?
FIREBELLY LOUNGE, 256 North Front Street, in downtown Wilmington has a different take on fried meatiness with frog leg specials on Thursday nights.
Although the dish is commonly seen in Southern cuisine and French country fare, this is a relaxed and familiar setting for an unfamiliar (to some) ingredient.
The legs are 75 cents each and available in sets of five. The regular menu also features a frog leg platter.
Rabbit
Kirsten Mitchell, chef at CAMEO 1900 in Lumina Station, isn't afraid of experimenting with unusual ingredients and strange meats.
She has incorporated everything from kangaroo to ostrich on her small-plates menus. This fall, she featured venison sausage paired in a French toast slider with sorghum syrup, as well as an oxtail cassoulet.
Mitchell is sticking with comfortable flavors envisioned with interesting ingredients for the late winter/early spring menu, which the restaurant released in mid-January.
Look for a duck breast taco with five-spiced seasoning and a winter rabbit dish with mushrooms and tomato over a sage and herb risotto.
Rabbit may seem unusual to some, but the protein is a staple for a lot of cultures, especially in the colder months, says Mitchell. Prices for the dishes are typically $5-15.
To view more of photographer Jeff Janowski's work, go to www.jeffjanowski.com.