About the October issue
Welcome to our annual Women to Watch Awards issue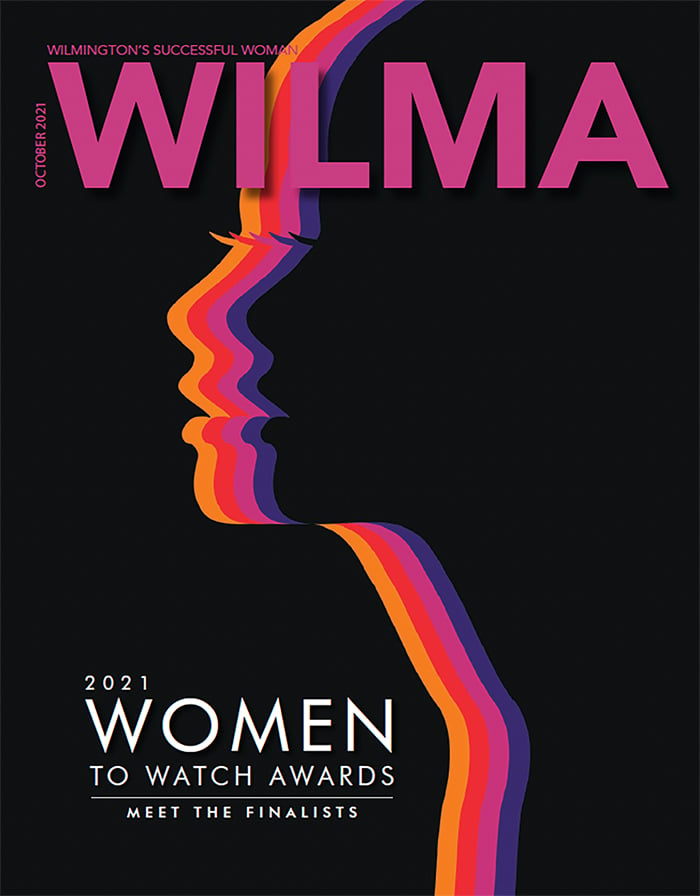 This month is all about WILMA's annual Women to Watch Awards.
Find out more about the thirty-six finalists in seven categories who made the cut this year in our special section here.
Chris Brehmer photographed the finalists for a spread designed by Suzi Drake, inspired by The Brady Bunch and a vintage vibe. Drake also designed our groovy silhouette awards cover.
Each year as part of our awards program, winners of the seven categories receive a custom-made bracelet designed for the Women to Watch Awards. To find out more about local designer Caroline Fisher who works with artisans in East Africa in the worker-owned cooperative Swahili Coast on this year's bracelet, click here.
Special thanks to our group of outside judges who waded through all the nomination forms and deliberated to pick the finalists and winners.
It's a tough job every year because of the outstanding applications, and this year was no different.
Stay tuned for announcements of this year's winners after the awards event on October 23. You can see the winners at W2WAwards.com
---
Want more WILMA? Click here to sign up for our WILMA Weekly email and announcements.