Whiter Shade of Pale
Whiteout
Slide 1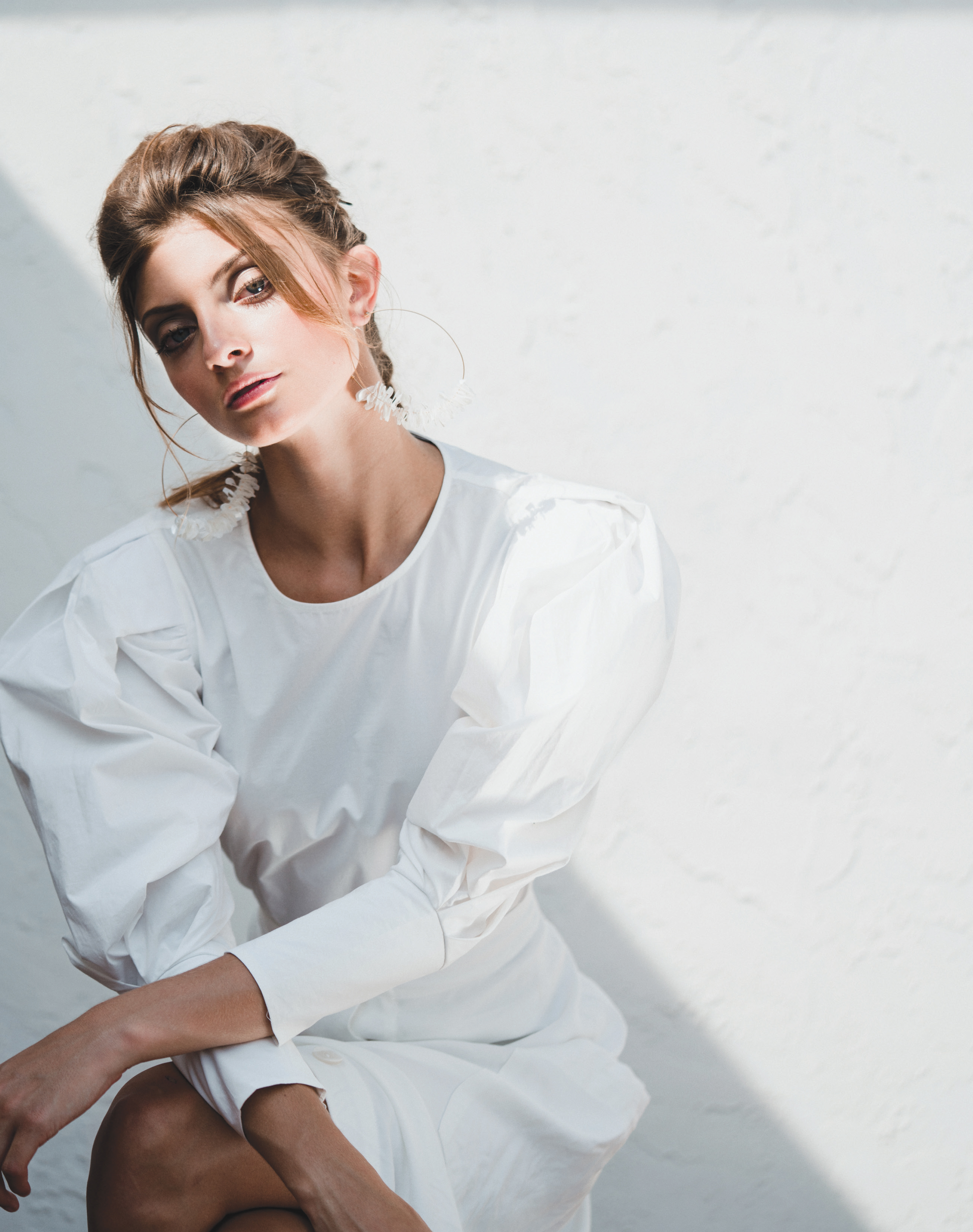 Slide 1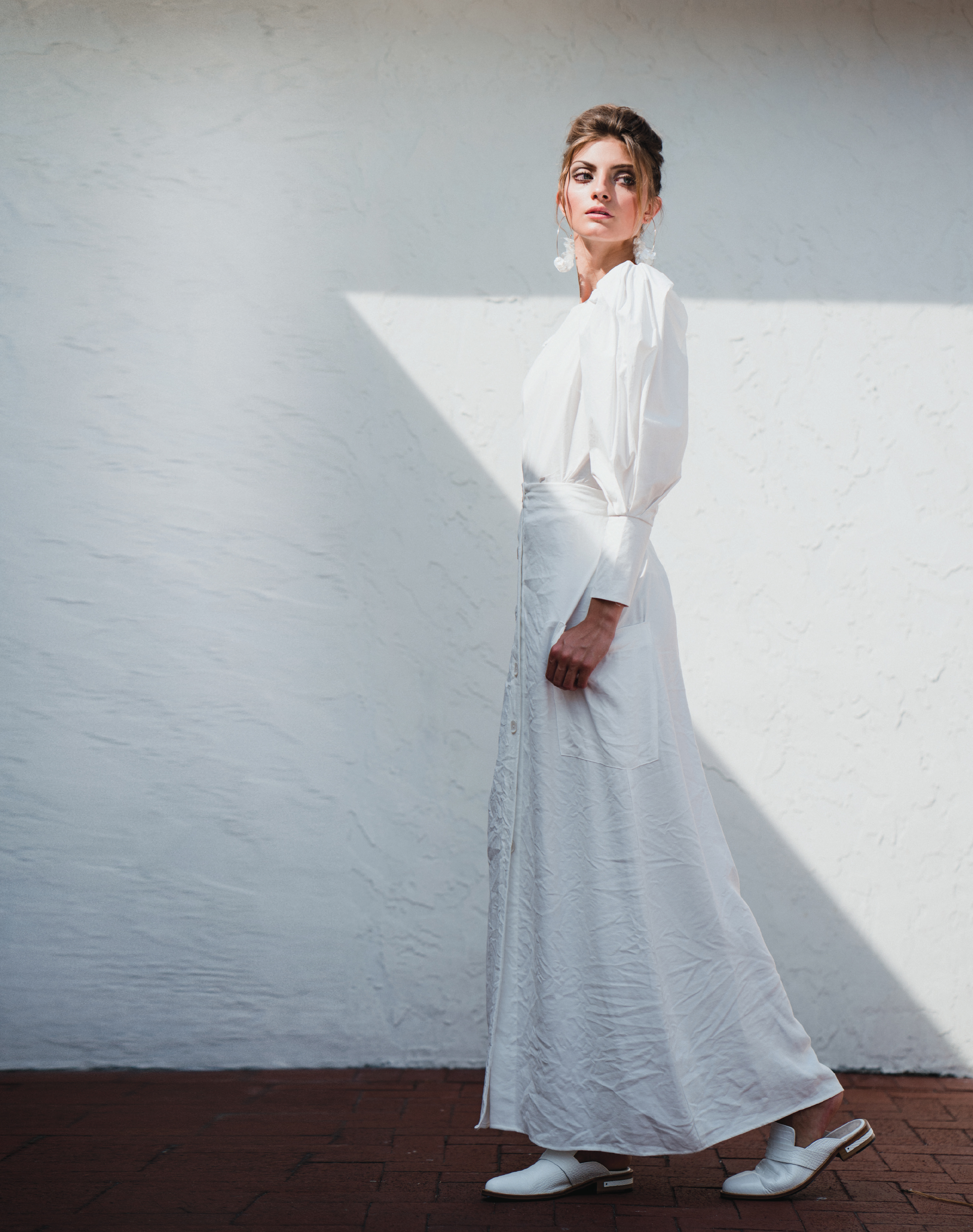 Slide 1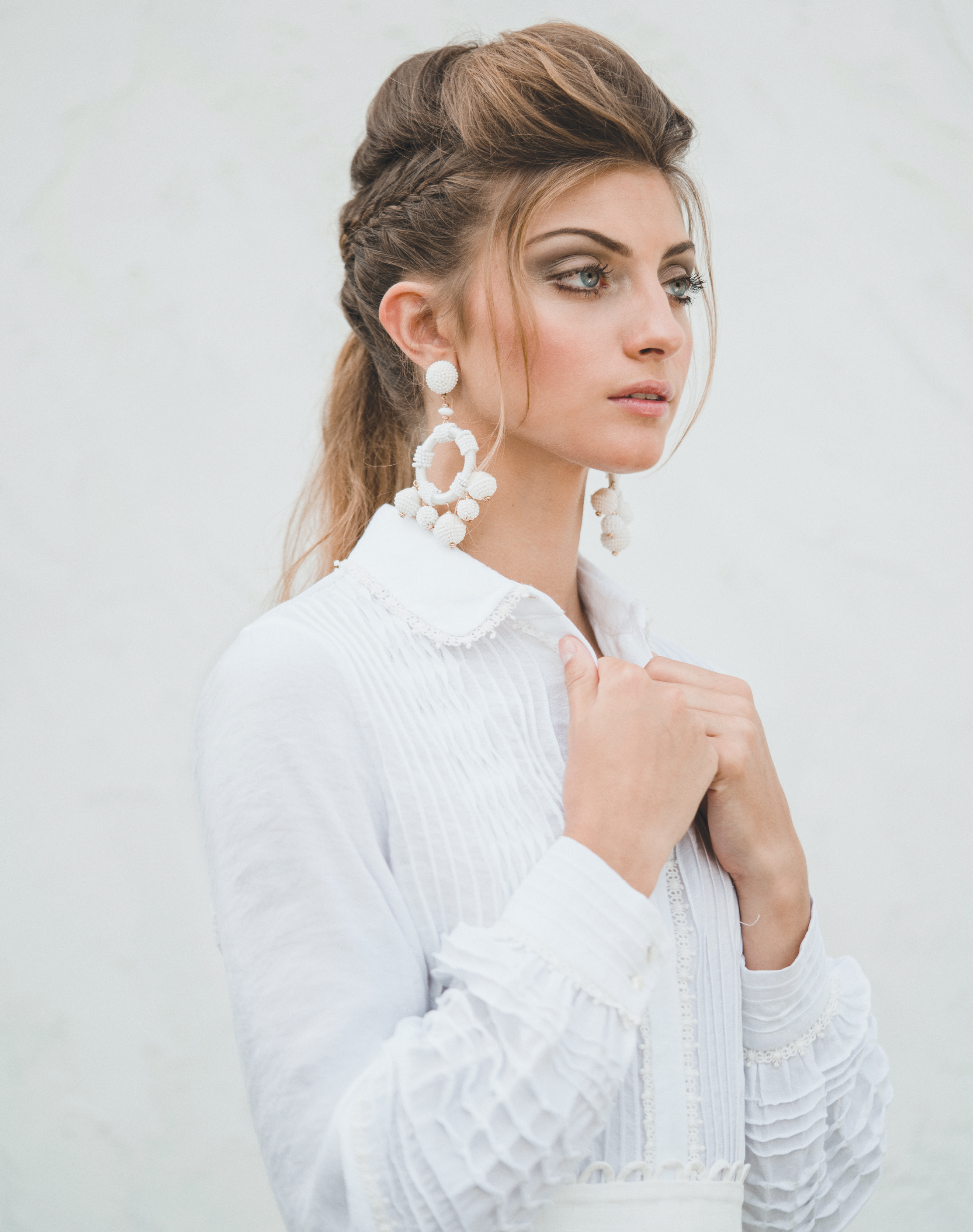 Slide 1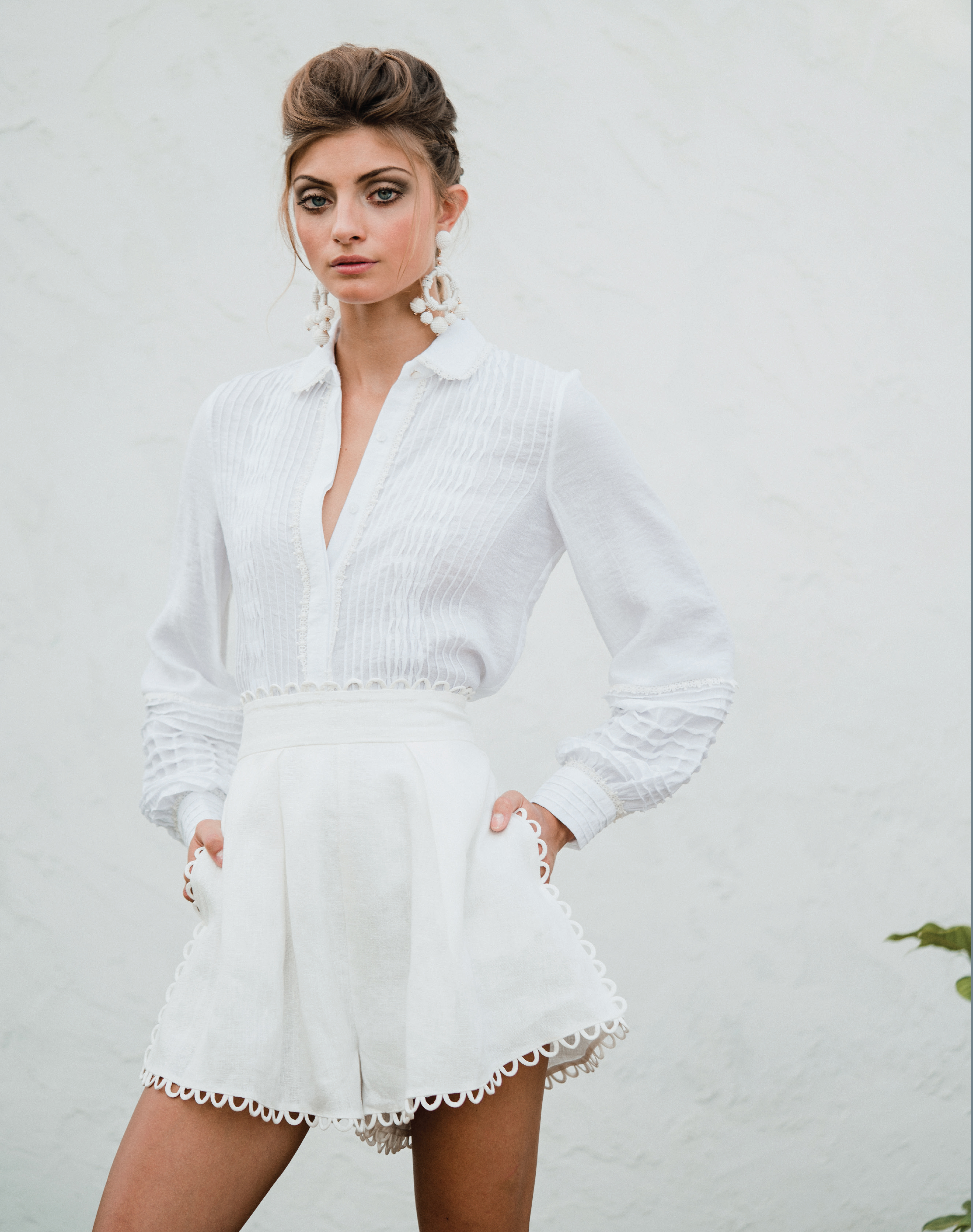 Slide 1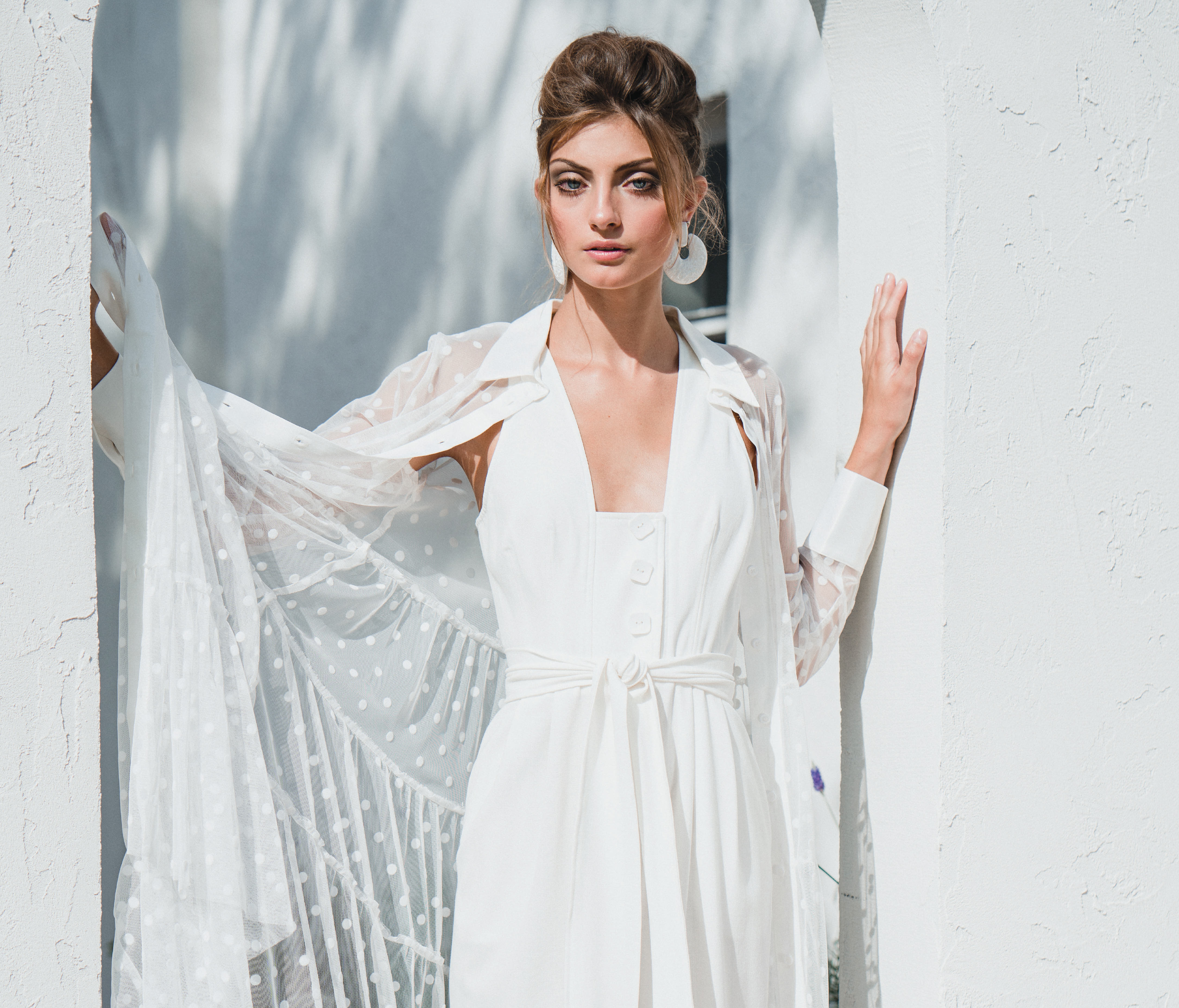 Slide 1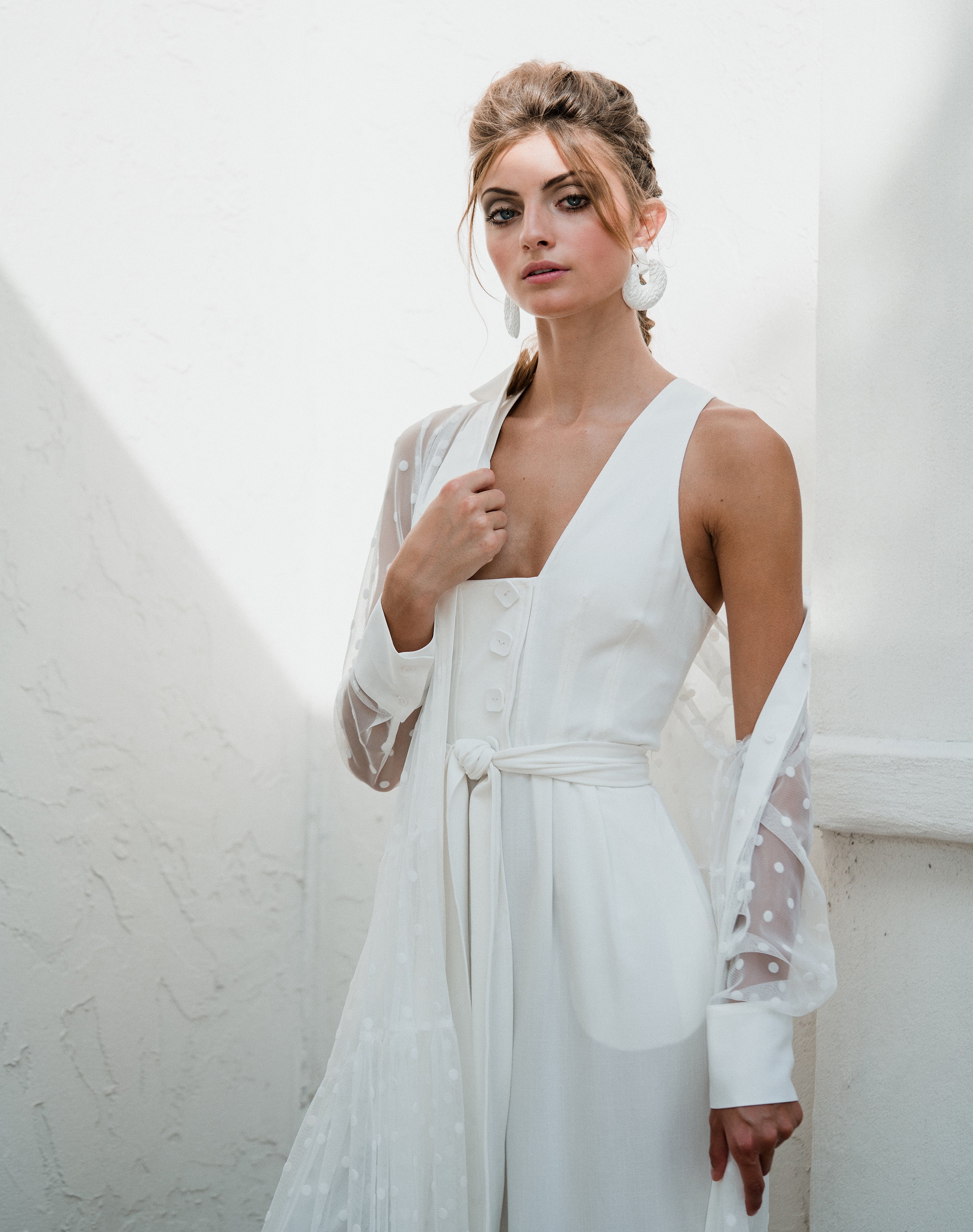 Slide 1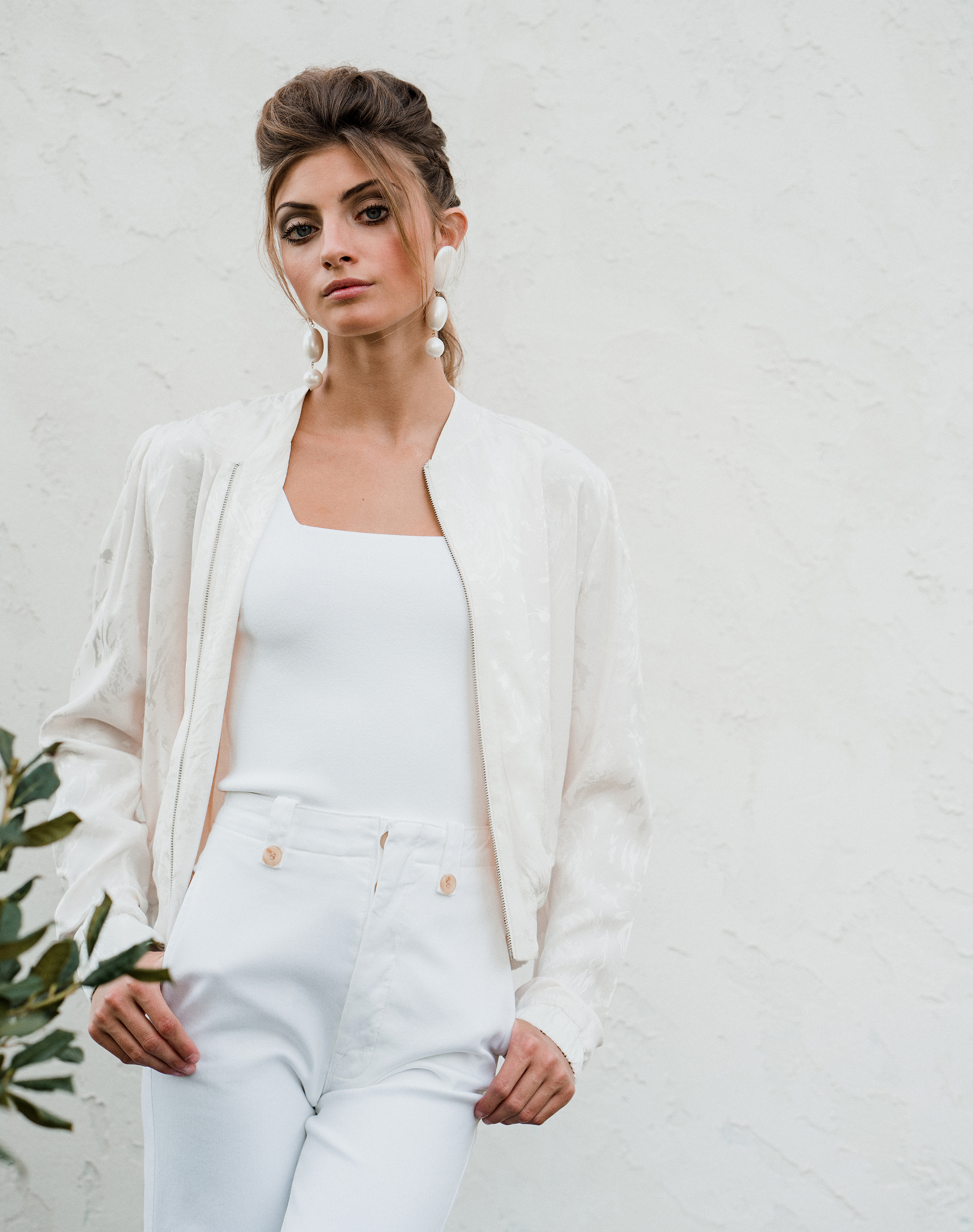 Neutrals may be your go-to fashion grab, but it's doubtful you're reaching for anything white on a daily basis. The reigning scream queen of non-colors, white evokes flashes of unwanted spills, post-Labor Day jeers, and VPLs. If you can get past all that, you'll see that white is surprisingly versatile. Crisp and cool, a monochromatic white outfit can be styled to suit your mood: sleek, sporty, boho, or full-on avant-garde.
As with any solo color palette, it's best to mix various textures and silhouettes to avoid looking like you're donning a uniform.
Eyelet is a timeless choice for fabric, and you can't go wrong with a good pleat or pin tuck detail. The most important tip to keep in mind is balance. (If you're loving a white pencil skirt, choose a more voluminous top to pair it with, or conversely, a baggy pant with a more structured top.)
All things considered, there's nothing quite as bold as a jolt of stark white against a sea of color. Just make sure to keep those whites bright – and your baking soda handy.
Statement sleeve blouse and beaded earrings, both available at Monkee's of Wilmington; button-down maxi skirt, available at Tusc
Button-down shirt by Alexis and beaded earrings, both available at Monkee's of Wilmington; shorts by Zimmermann, (stylist's own)
Jumpsuit and statement earrings, both available at Monkee's of Wilmington; polka dot duster, (stylist's own)
Knit tank, silk bomber jacket, pants, and pearl earrings, all available at Oliver Clothing
MODEL: Greyson Webb (Directions USA)
HAIR & MAKEUP: Elisha Smith (Blush Haus of Beauté)
WARDROBE: Monkee's of Wilmington, Oliver Clothing, Tusc
LOCATION: Casa Blanca Coffee Roasters, 7409 Market Street
To view more of photographer Melissa Hebert's work, go to melissahebertphoto.com
Want more WILMA? Click here to sign up for our WILMA Weekly email and announcements.