2015 Women to Watch Award in Education
Q&A with Education category winner Julie-Ann Scott-Pollock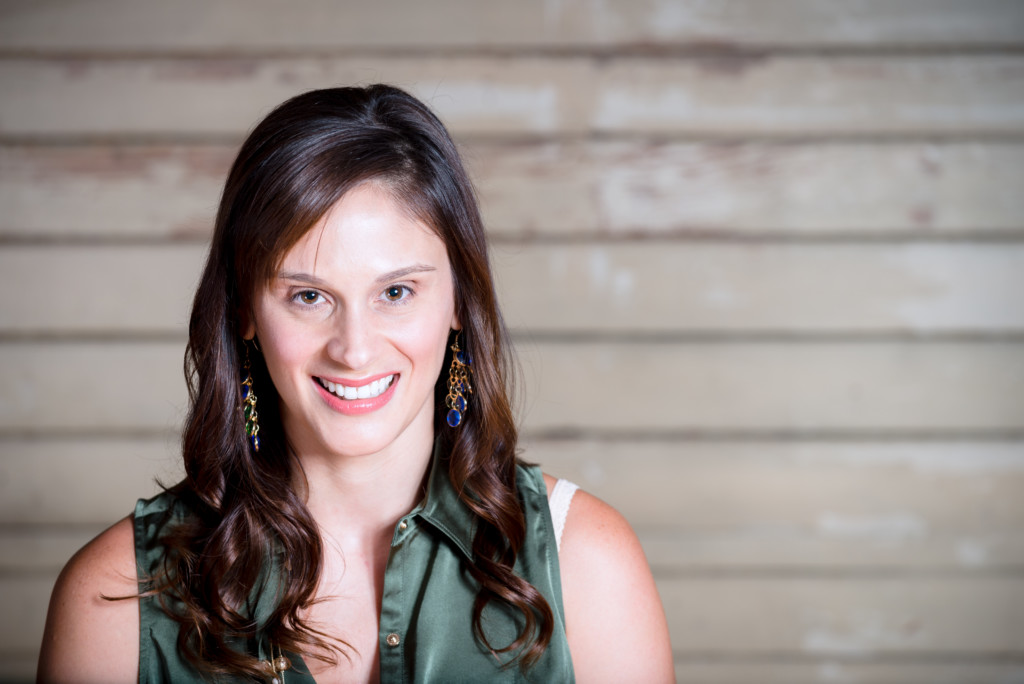 The 2015 WILMA's Women to Watch Award winner in the Education category is JULIE-ANN SCOTT-POLLOCK, associate professor of communication studies at University of North Carolina Wilmington.
Scott-Pollock focuses on social justice and empathy for others, all though telling people's stories. She describes her area of work as performance studies, performance ethnography, and personal narrative. Through that, she explores topics such as identity and difference as well as disability studies.
Her most recent project addresses the stigma of aging and the effects of Alzheimer's Disease and memory loss. The film, Memories that Matter, stemmed from a long-term project of Scott-Pollock, who traveled around the country and interviewed older people about their memories. It became a top selection for the National Communication Association Film Festival in Las Vegas in October.
Her research and performance work have received six awards from the National Communication Association, and she serves as editor of Disability Studies Quarterly as well as on the editorial board for several other journals.
She recently received the UNCW Distinguished Scholarly Engagement and Public Service Award and next year will be one of 20 performance studies academics at a national summit to discuss the direction of their field as an academic discipline.
WILMA: What inspired you to pick the field you're in now?
"I always have loved the stage and a passion for social justice work. In college, I decided that there was enough 'performance' in law that I could be happy as a civil rights lawyer. When I went to talk to my professor about writing a recommendation he told me that he thought I'd get burned out in law quickly because I tend to get too upset when I sense injustice. He suggested critical-cultural communication and performance to combine my love of the stage and desire to make the world better. It's worked out."
Are there any mentors or role models, famous or personal, you've looked to in your career?
"I'm really lucky to be in performance studies that has a lot of really powerful, successful scholar-artists to look up to. My PhD dissertation advisor Kristin Langellier at the University of Maine really taught me to do good work, believe in that work, and that everything else will fall into place.
So far, it has.
I also am indebted to the guidance of Heidi Rose from Villanova University who took the time to encourage me at my first academic conference as a new scholar. She inspired me to compete on the national level and secure a tenure-track professor position. Heather Carver from the University of Missouri also took a lot of time to mentor me when I was on the job market and a new professor. Support in those beginning years as an academic is so important. Bruce Henderson at Ithaca College continues to be a wonderful mentor to me. He published my first research article when I was just beginning my PhD and submitted my name for consideration as an associate editor at Disability Studies Quarterly before I had tenure. That very rewarding experience that wouldn't have happened without him."
What do you hope to be doing in the years to come?
"This is an interesting question. I've always lived my life in four to six year increments, moving on to new schools, degrees, and then my first job. Now that I have tenure, I have the option to keep doing what I'm doing now – teaching, researching, directing, and acting – for the rest of my career. That's both freeing and unsettling.
In the immediate future I'm starting a new performance troupe, The Social Justice Players, through the UNCW Sponsored Applied Learning Program, E-Teal. Now that Memories that Matter is complete, I'm finishing up some research articles and then will begin to conceptualize my next project within the next year. My next focus will be the personal narratives of people with seizure disorders. My son living with epilepsy has inspired this next study/performance piece. I may also start writing a one-woman show, but that's up in the air. For the long term, I'm considering whether or not I want to pursue a university leadership position or explore being the editor-in-chief of a performance or critical-cultural academic journal."
As a kid, what did you want to be when you grew up?
"I always wanted to be either an actress or a lawyer. Being a critical-cultural performance professor encompasses what I love about both careers."
What has being named a finalist, and a now winner, in the Women to Watch Awards meant for you personally and professionally?
"I was so surprised just to be nominated. Meeting the leaders of WILMA and all the other finalists has been so rewarding. The nomination caused so many colleagues and community members to reach out to learn more about my work. We have a lot of interest in showing our film locally. I never expected to win. This recognition is tangible evidence that my work is valued by my community beyond the academy. I am so grateful for the experience and acknowledgment."
Anyone you'd like to thank in relation to the award or any other comments to share?
"I am so thankful to my husband, Evan, for his nomination and all of his support. My life is so much better with him in it. I am also grateful to be in the communication studies department at UNCW. All of my colleagues are fantastic, but my work wouldn't be possible without the support of my department chair Rick Olsen and performance ethnographic film collaborators Bill Bolduc and Frank Trimble.
And of course, all the students that have been in the performance troupes and performance ethnographic films I've directed. Their talent makes my job easy."
To view more of photographer Erik Maasch's work, go to websta.me/n/emaasch