2014 Women to Watch Finalists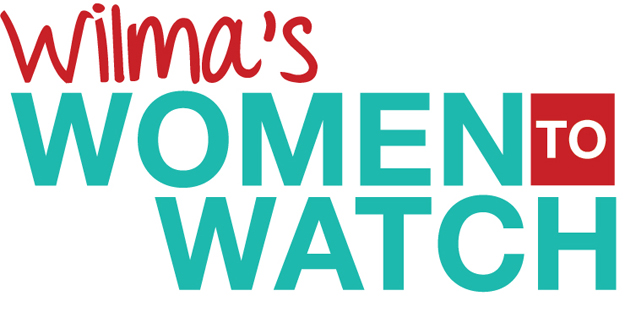 Congratulations to WILMA's 2014 Women to Watch finalists!
Come celebrate at a special event to honor these women – and we'll reveal the overall category winners! For more info or to purchase tickets, click here.
Business
Pam Fasse, Fasse Construction & Development
Alexis Hinds, Sea Coast Staffing
Joan Keston, J. A. Keston Law
Stephanie Lanier, Lanier Property Group
Ann Revell-Pechar, A. Revell Communications
Health Care
Jennifer Buxton, Cape Fear Clinic
Claire Corbett, New Hanover Regional Medical Center
Lindsey Hurd, Angel Food Lactation & Nutrition
Karen Isaacs, Wilmington Health Access for Teens
Suzanne Wertman, North Carolina Affiliate of the American College of Nurse-Midwives
Nonprofit/Volunteer
Dawn Ellis, Share the Table
Kyria Henry, paws4people Foundation
Jana Jones Halls, Blue Ribbon Commission Prevention of Youth Violence
Alexandra Leviner, Nourish NC
Charlon Turner, Outside the Walls/Working Films
Public Service
Catrecia Bowman, Wilmington Housing Authority
Kerri Leonard, NHC DA's Office
Ashley Loftis, Town of Burgaw
Linda Reece, UNC Wilmington
Noreen Slattery, Town of Bellville
Arts
Niki Hildebrand, Island Arts Gallery & Studio
Jen Iapalucci, Brunswick Little Theatre
Natalie Lentz, Cucalorus Film Festival
Elizabeth Singletary, Elizabeth Singletary Arts
Sara Westermark, Sara Westermark Fine Art Jewelry
Rising Star
Kelsie Cole, Front Street Brewery
Jenna Curry, Little Wing Marketing
Jessica Seate, Murphy Brown, LLC
Fanny Slater, Fanfare Catering
Lauryn Zepeda, Clicks of Confidence
Education
Brenda Esch, Friends School of Wilmington
Robin Hamilton, NHC Schools
Sabrina Hill-Black, NHC School System
Lori Messinger, College of Health & Human Services, UNCW
Melissa Quinlan, Brunswick County Schools
For a list of all of this year's nominees, click here.